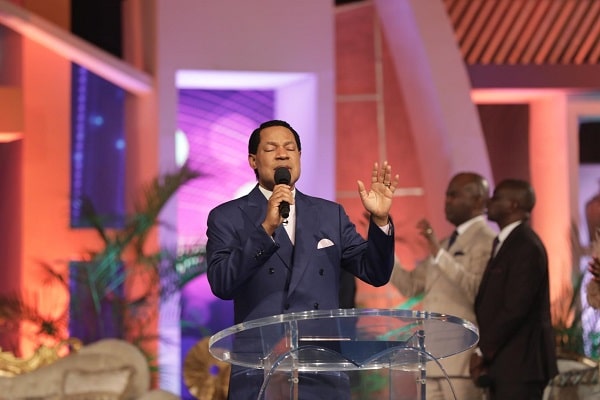 The Lord desires that you prosper materially, physically and spiritually. Learn more in this Wednesday's Rhapsody. Visit http://rhapsodyofrealities.org.
Haggai 2:6-9 says, "For thus saith the LORD of hosts; Yet once, it is a little while, and I will shake the heavens, and the earth, and the sea, and the dry land; And I will shake all nations, and the desire of all nations shall come: and I will fill this house with glory, saith the LORD of hosts. The silver is mine, and the gold is mine, saith the LORD of hosts.The glory of this latter house shall be greater than of the former, saith the LORD of hosts: and in this place will I give peace, saith the LORD of hosts".
At our times of prayer today, we'll pray fervidly in tongues of the Spirit for most of 15min; for peace and stability; and for the gospel to have free course in all nations.
Your Loveworld Praise-A-Thon continues today by 7pm GMT +1. Don't miss it. You can also watch ongoing rebroadcasts on all Loveworld Networks. God bless you.
Please follow and like us: