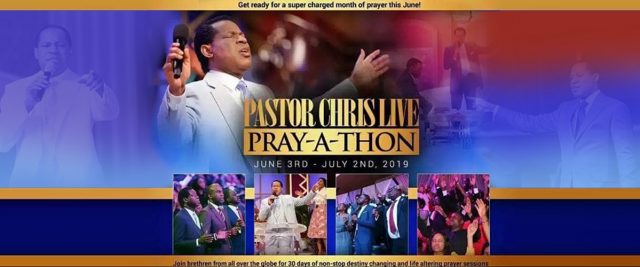 The Bible says,"Beloved, I wish above all things that thou mayest prosper and be in health, even as thy soul prospereth"(3 John 1:2) It's God's desire that men live in perfect health.
Luke 5:12-13 declares: "And it came to pass, when he was in a certain city, behold a man full of leprosy: who seeing Jesus fell on his face, and besought him, saying, Lord, if thou wilt, thou canst make me clean.And he put forth his hand, and touched him, saying, I will: be thou clean. And immediately the leprosy departed from him" This was God's will in manifestation.
Act 10:38 says, "How God anointed Jesus of Nazareth with the Holy Ghost and with power: who went about doing good, and healing all that were oppressed of the devil; for God was with him". Isaiah 33:24 (NIV) says, "No one living in Zion will say, "I am ill…"
For 15min at 12noon and 10pm (Local), and from 12noon GMT for the next 24 hours, in our various prayer groups, we'll pray mostly in tongues, and also intercede fervidly for those who are sick, that they receive the good news of divine healing and health in Christ; God's grace and mercy extended to them for quick recovery and perfection, as the healing power of Christ is manifested in their bodies.
Pray specially for Christians experiencing various health challenges; that their faith be strengthened and the reality of divine health, which we have in Christ, would become their consciousness and vital experience. Declare that everywhere they are, they're raised up healthy and strong, serving the Lord unhindered. Amen.
Remember, we all pray at 12noon and 10pm (Local Time); if your group is scheduled to pray today, confirm the time and ensure you join in; and lastly, take at least an extra 15min daily, when you're not scheduled to pray by joining ongoing prayers @PastorChrisLiveTV, showing on the PastorChrisLive SuperUser Notification Banner on your KingsChat Timeline Page; or, on the @PastorChrisLiveTV located at the bottom of your KingsChat profile Page. You can also join at http://bit.ly/PCPrayAThonLiveTV
God bless you.
Please follow and like us: