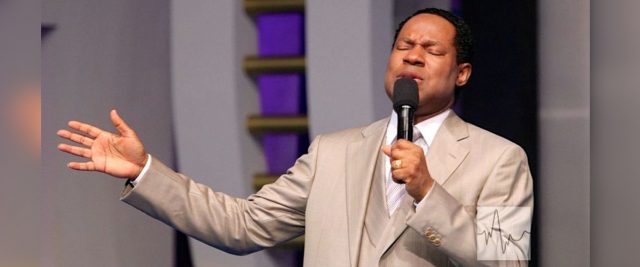 Prayer at 12noon and 10pm (Local/GMT) – Mon April 8th
We had a glorious time at the 2nd Healing Service of the Healing School Autumn Session in Johannesburg yesterday. Many from around the world received healing from diverse sicknesses, diseases and demonic oppressions. Present also at the service, were visiting ministers from various countries, who shared the rich fellowship of the Spirit with us, witnessing the Lord's amazing grace distributed instantly to so many. The Lord be praised evermore. Amen.
Our Global Communion Service also held yesterday, and as we shared, this April is the Month of Direction, praise God! Direction provides you guidance, counsel, focus, course and instruction. Remember to go through your notes to review the thoughts and lines of inspiration the Spirit brought to you at the service. The highlights are available on Loveworld news at http://loveworldnews.com
At 12noon and 10pm (Local/GMT), we'll pray in tongues of the Spirit for most of 15min, worshipping and praising the Lord for His Word of direction. Thank Him for all those who received healing yesterday, and pray that they remain established in the Word, their testimonies resonating around the world, impacting more lives for Christ. Hallelujah! God bless you.
Please follow and like us: