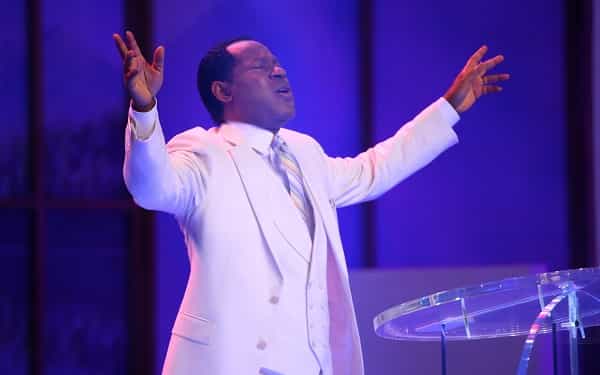 Glorious and inspiring moments marked our just concluded Global Communion Service, where we were ushered into our Month of Blessings in Thanksgiving. Hallelujah ! We're going to bless by giving thanks throughout this month, as we prepare for a most amazing year 2020. See highlights of the service on Loveworld News at http://loveworldnews.com
Psalm 103:1 – 5 says, "Bless the Lord, O my soul: and all that is within me, bless his holy name. Bless the Lord, O my soul, and forget not all his benefits: Who forgiveth all thine iniquities; who healeth all thy diseases; Who redeemeth thy life from destruction; who crowneth thee with lovingkindness and tender mercies; Who satisfieth thy mouth with good things; so that thy youth is renewed like the eagle's".
At 12noon and 10pm (Local/GMT), we'll pray in tongues of the Spirit for most of both 15min prayer sessions; also giving thanks to the Lord for His grace in our lives, and His ability granted us to do so much more for the gospel in the days ahead.
Throughout this month, lavishly and openly express gratitude to the Lord for a glorious year by sharing your testimonies of His goodness in your life throughout this 'Year of Lights'. Share on kingschat and other social media using the hashtags: #monthofblessingsinthanksgiving #countingmyblessings #givingthankstotheLord I look forward to reading and sharing your testimonies. God bless you.
Please follow and like us: