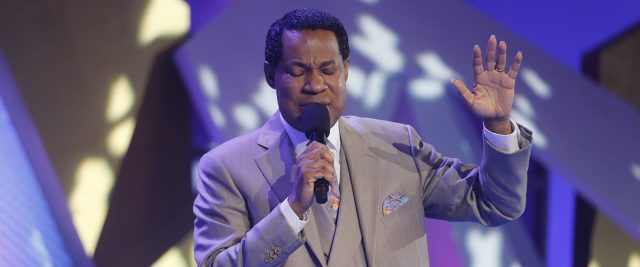 Prayer at 12noon and 10pm (Local/GMT) – Mon May 20
In today's Rhapsody we're admonished to focus on developing the inward man through the Word. Learn more as you study the article, and share it with others too.
1 Timothy 2:8 says, "I will therefore that men pray every where, lifting up holy hands, without wrath and doubting". At 12noon and 10pm (Local/GMT), we'll pray in tongues of the Spirit for most of 15min, and also for the spread of the gospel in nations where the light of the Word is dim; that the gospel will penetrate the cities, nooks and crannies of these regions, and the Word of the Lord glorified. Amen.
The 'Pastor Chris Live' Pray-A-Thon comes up shortly, in the month of June – our 'month of prayer'. We'll be making power available for change around the world in prayer, 24hrs a day for 30days. God bless you.
Please follow and like us: