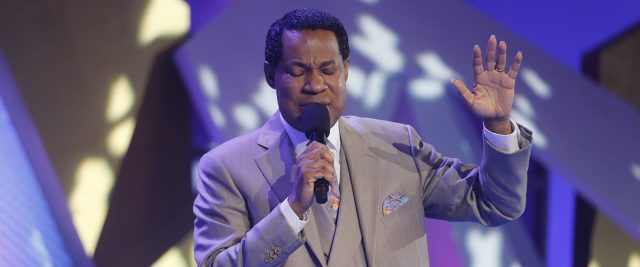 Praise God for an amazing September Communion Service, which was held yesterday, ushering us into a glorious month of Uplifting!
There's an uplift for you, your family, your church, and the ministry, and in all areas, glory to God! We're most grateful to the Lord for His continual guidance and direction in our walk of faith. See highlights of the service on Loveworld news at http://loveworldnews.com
Learn about greatness, humility, and order in today's Rhapsody. Get the September edition from the store of your Rhapsody app or online at http://rhapsodyofrealities.org
Psalms 3:3 says, "But thou, O Lord, art a shield for me; my glory, and the lifter up of mine head".
At 12noon and 10 pm (Local/GMT), we'll pray fervently in tongues of the Spirit for most of 15min, also glorifying and honoring the Lord with words of praise and worship for His amazing grace in our lives; For He is good and greatly to be praised.
God bless you.
Please follow and like us: