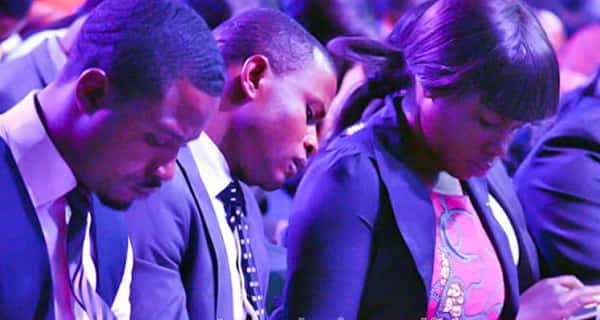 Therefore take no thought, saying, What shall we eat? Or What shall we drink? or, Wherewithal shall we be clothed? (For after all these things do the Gentiles seeks for your heavenly Father knoweth that ye have need of all these things. But seek ye first the kingdom of God, and his righteousness; and all these things shall be added unto you (Matthew 6:31-33).
I want you to read the text above again, but this time, meditatively. Many have interpreted the words of the Lord Jesus in those verses to mean that we should seek the Kingdom first before we can go about seeking other things. That's not what Jesus said. He instructed us to seek only the Kingdom of God and nothing else. According to Him, everything else will be granted us if we'd seek after this one thing: His Kingdom.
It makes no difference what your vocation is; whether you're a student, civil servant, politician, businessman or an entertainer; that vocation is your mission field for the moment. Therefore, be determined to win others to Christ in your mission field. I often get amazed at Christians who become spiritually inert when they travel out of their stations either on official or business trips. How can you be in a new locale for weeks without going to Church or witnessing to anyone for Christ? That shouldn't be.
Recognize that you're on a mission, regardless of where you are or what you do; the Gospel is your number one priority. Your life shouldn't just revolve around your profession or business. Furthermore, the first thing you do when you relocate to another city shouldn't be to secure an accommodation close to your place of work; rather, look for an accommodation close to the church; and if there's no church in the city, start one. Contact our office and we will show you how. You have to be concerned about the development of your spirit, and the expansion of the Kingdom of God.
The Lord's injunction for us to seek first the Kingdom of God and His righteousness calls for every one of us to reappraise our priorities and walk accordingly.
Please follow and like us: