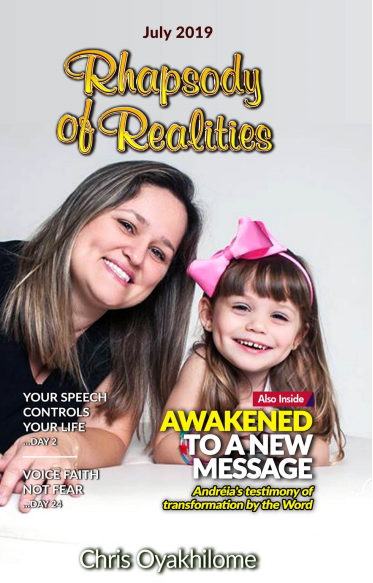 You Need Him To Function
I am the vine, ye are the branches: He that abideth in me, and I in him, the same bringeth forth much fruit: for without me ye can do nothing (John 15:5). It's important to understand that nothing works without God. It doesn't matter what your job is today, it'll end in failure if God isn't at work in you. Man is a total failure without God.
Jesus was full of the Holy Spirit and worked with the Holy Spirit, and He ensured we have Him living in us today.
No one can live the Christian life or do God's work without the Holy Spirit, for it's written, "…Not by might, nor by power, but by my spirit, saith the LORD of hosts" (Zechariah 4:6). An extraordinary life, a glorious future, starts with you acknowledging the person and ministry of the Holy Spirit in your life. Jesus called Him "The Father that dwelleth in me" (John 14:10).
The same Holy Spirit gave birth to us; He's our Father—the Father that lives in us! Your consciousness of His indwelling presence will help you realize that indeed, all things are possible. Things that aren't possible with men are possible with Him. He'll make you an absolute success and a victor forever.
Think about the fact that not even Jesus could do without the Holy Spirit. He needed the Holy Spirit to function. All the great works He did were by the Holy Spirit. If Jesus needed the Holy Spirit, it then means you can do nothing without the Spirit. No wonder, God wants us to be filled with the Spirit always. Ephesians 5:18-21 reveals how to get yourself constantly filled with the Spirit.
The Holy Spirit is God at work in us, building His Church through us. Recognize Him as your helper, and His ability will become your ability; His strength will become your strength. With Him, you can never fail or lose. He's your guarantee of a life of absolute success, victory, and dominion.
PRAYER
Precious Holy Spirit, I acknowledge your ministry in my life. Thank you for your ability, strength, and wisdom that are mightily at work in me. Thank you for guiding me in all things; I walk in health, victory, strength, prosperity, and success, in Jesus' Name. Amen.
FURTHER STUDY:
2 Corinthians 3:5; John 14:10-11
1 YEAR BIBLE READING PLAN: Acts 21:17-36 & Job 29-31
2 YEAR BIBLE READING PLAN: Luke 8:19-25 & Joshua 8
Please follow and like us: