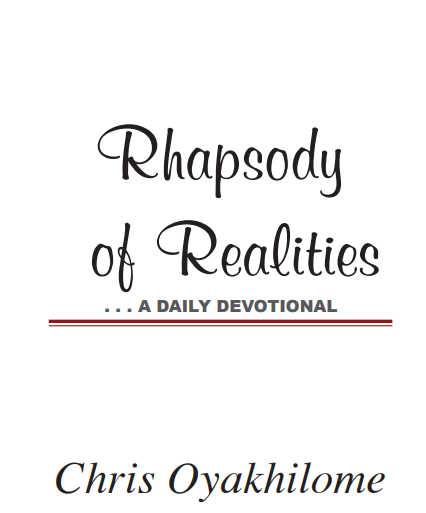 BOLD AND PASSIONATE
FOR THE KINGDOM
And they went forth and preached every where, the Lord working with them,
and confirming the word with signs following. Amen (Mark 16:20).
Preach the Gospel with passion, and as you do, the Lord will confirm His Word with signs following. We have something to give to the world;
it's the saving Gospel of Jesus Christ. Recall what the Lord charged us to do: "Heal the sick, cleanse the lepers, raise the dead, cast out devils: freely you have received, freely give" (Matthew 10:8). He has given us both the power and authority to do mighty works in His Name and demonstrate the character of the Holy Spirit to our world.

Therefore, take your place in the ministry of the Gospel. Never lose focus of the Master's calling on your life. Serve Him selflessly, with an undying passion. If you're passionate for Him, He'll be passionate for
you; He'll stand up for you if you'd stand up for Him: "Whosoever therefore shall confess me before men, him will I confess also before my Father which is in heaven" (Matthew 10:32).

The Bible says, "For the love of Christ constraineth us; because we thus judge, that if one died for all, then were all dead" (2 Corinthians 5:14). Here, the Apostle Paul says our love and passion for the Lord compels us with the truth of the Gospel.

The Lord is with you, strong and mighty; and with the faith of God in your spirit, take your partnership in the Gospel to a higher level. Get "wild" for God! Invest your time and resources in world evangelism.
Keep winning souls and let nothing quench your love for the Lord.

The Bible says those that turn many to righteousness shall shine as stars forever (Daniel 12:3). Shine evermore by making an impact with the Gospel. Be so passionate for the Gospel that its impact in men's lives, and spread around the world, is all that matters to you.

CONFESSION

I'm passionate about God's Kingdom and its expansion in the earth, for the Gospel of Jesus Christ is the only saving power for the world, and I'm its herald! I'm aglow and burning with the Spirit, serving the Lord. Amen.
FURTHER STUDY:
Philippians 4:15-17 CEV; Matthew 6:33; Acts 20:18-24

1-YEAR BIBLE READING PLAN: Romans 15:5-13 & Psalms 94-98

2-YEAR BIBLE READING PLAN: Luke 15:20-32 & Judges 21
Please follow and like us: