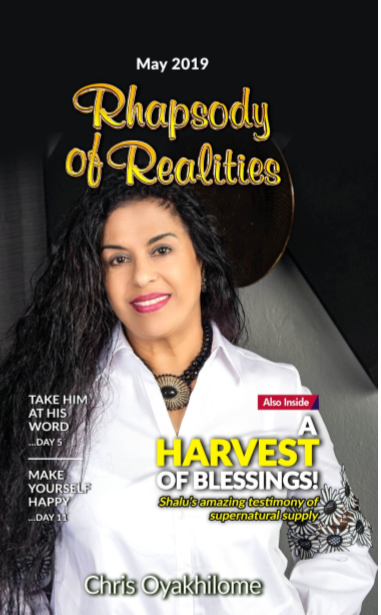 A New Man Without A Past
Therefore if any man be in Christ, he is a new creature: old things are passed away; behold, all things are become new (2 Corinthians 5:17). Jesus died for the whole world; the entire world of humans.
He was judged for everybody. Now, if you've accepted His vicarious sacrifice, that is, you believe He died in your stead, and that God raised Him back to life, and have confessed His Lordship over your life, you receive eternal life. Instantly, righteousness is imparted to your spirit, and you're born again. You immediately become a new man without a past.
The Bible says Jesus Christ was delivered up on account of our transgressions, but was raised for our justification (Romans 4:25). Romans 5:1 declares that we're justified by faith and at peace with God.
Justification means you're not charged with sin; you're acquitted and declared righteous. That's who the new creation is; he has no sin, because he's a new creature, who never existed before. All things have become new.
Christianity is so simple. All you have to do is accept what the Word says as the truth to live by, and your struggles will be over. The struggle ends immediately you accept all that Christ has done. Suddenly, you're awakened to the reality of the spiritual realm; the reality of your new life in Christ. It's an amazing life, an amazing walk in righteousness, and in the perfection and liberty of Christ.
Those who don't understand this are the ones struggling with the flesh, trying every day to be perfect. I would to God they'd simply accept the truth of God's Word! He simply wants you to believe and live accordingly. Believe that you're a new creation in Christ Jesus with no past of sins! Believe you're justified! Believe you're now the righteousness of God in Christ, and live your life in Him through faith.
PRAYER
I adore you, blessed Father, Lord God of heaven and earth, for blessing me with your Word, and for your glory in my life. Thank you for the new life I have in Christ, a life of righteousness and eternal dominion. You've blessed me richly with all things to enjoy. I walk in favour, divine health and prosperity all the days of my life, in Jesus' Name. Amen.
FURTHER STUDY:
Romans 4:24-25; Romans 6:4; Colossians 3:9-10
1 YEAR BIBLE READING PLAN: John 8:12-30 & 1 Kings 20-21
2 YEAR BIBLE READING PLAN: Mark 10:46-52 & Numbers 20
Please follow and like us: