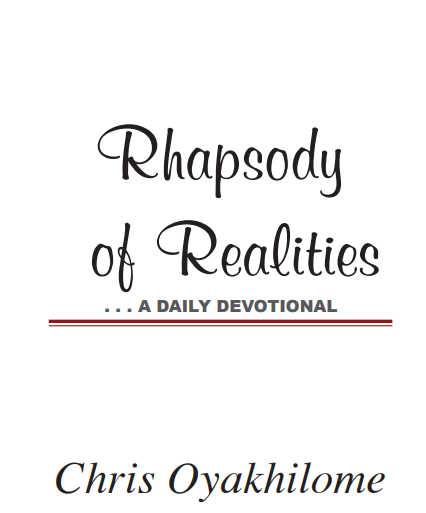 WORSHIP HIM ANYWHERE…ANYTIME
And I saw no temple therein: for the Lord God Almighty and the Lamb
are the temple of it
(Revelation 21:22).
In the Old Testament, the Israelites worshiped God in a temple, but in the beautiful revelation of the New Jerusalem, the Apostle John gushes in admiration about how the city of God could exist without a temple. One would have expected to see a temple, just as it was in Old Testament days. But this New Jerusalem, however, doesn't need a temple because the entire city is the dwelling place of Almighty God and the Lamb. That's remarkable!

In other words, His presence is everywhere in that city; the whole thing has become His temple. That brings to mind what Jesus said as He engaged a woman in Sychar, a Samaritan village. The woman had said, "Our fathers worshiped on this mountain, and you Jews say that in Jerusalem is the place where one ought to worship" (John 4:20 NKJV). But then, Jesus replied, "…the hour cometh, and now is, when the true worshippers shall worship the Father in spirit and in truth: for the Father seeketh such to worship him" (John 4:23). Why? It's because in the spirit, they'd experience the presence of God anywhere, and everywhere.

Today, everywhere you go, you carry His presence in you, and with you. Now you can better understand the words of the Apostle Paul in Acts 17:28: "For in him we live, and move, and have our being…." We're not apart or separate from Him. We don't seek or look for Him; we're in Him and with Him, and He's in us, with us and about us! Wherever you are, wherever you go, you live and move in Him.

This same Apostle said in Romans 1:9, "For God is my witness, whom I serve with my spirit in the gospel of his Son, that without ceasing I make mention of you always in my prayers." Can you see how Paul did it? He served God with his "spirit" in the Gospel of His Son. The word "serve" actually refers to "worship." That's why we can worship Him anywhere, and at any time.

This is different from the Old Testament where they had to go to the right place to offer the right sacrifice; if they didn't go to the right place, it was not accepted. In fact, when they set up a new temple in
Samaria, God was angry, because according to His instruction, the temple was only to be in Jerusalem. But in Christ Jesus, we worship God with our spirits. Hallelujah!

Even now, lift your hands in worship to the Lord and offer Him a sacrifice of sweet-smelling savour. From where you are, worship the Father from your spirit and according to His Word.

PRAYER
Dear Father, I worship and adore you today from my spirit. I adore you, everlasting King of glory, the only wise and true God, gracious and kind, holy and righteous, ever loving and forgiving. I love you Lord;
and thank you for the blessing of the New Testament in Christ Jesus. Hallelujah!
FURTHER STUDY:
Philippians 3:3; Hebrews 13:15 AMPC
1-YEAR BIBLE READING PLAN: Ephesians 1:15-2:1-10 & Isaiah 13-14

2-YEAR BIBLE READING PLAN: Luke 24:40-53 & 2 Samuel 21-22
Please follow and like us: