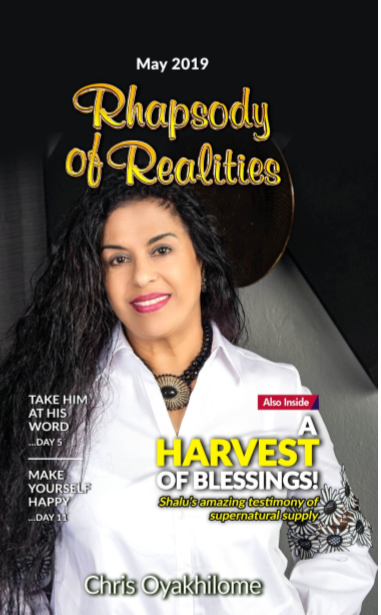 He Knows Your Desire
Therefore I say unto you, What things soever ye desire, when ye pray, believe that ye receive them, and ye shall have them (Mark 11:24). Due to the misconception of the purposes of prayer, when some Christians read the verse of Scripture above,
What comes to their mind is making requests of God. But the scripture needs to be well understood. Jesus didn't say, "What things soever ye ask for, when ye pray…." Rather, He said, "What things soever ye desire , when ye pray, believe that ye receive them, and ye shall have them…." He didn't say you should ask!
This means, when you're praying, whether in praise or in worship, and you have a desire, just believe that that desire has been granted you. You don't need to ask Him. The Bible says, "…for your Father knoweth what things ye have need of, before ye ask him" (Matthew 6:8). He knows what you desire; He knows your heart.
Therefore, your times of prayer aren't times of asking Him for your desires, yet you can receive anything during prayer. Prayer primarily is a fellowship, communication with your heavenly Father. As you fellowship with Him, because He knows exactly what's on your mind, you say, "Thank you Lord, for they're granted!" You may not even mention them; but your Father who sees the heart, will grant your desires.
As you speak in tongues in fellowship, praising and worshipping the Lord, receive whatever you desire of Him. Be specific and declare that they're granted you. This is a principle in the Kingdom of God. Practise it, and you'd be amazed at the result. Praise God!
PRAYER
Righteous Father, you're great and greatly to be praised. Your love reaches to the heavens, and your faithfulness is everlasting. Your greatness is unsearchable, and the depth of your wisdom is beyond comprehension! Thank you for granting me all that I require for life and for godliness, in Jesus' Name. Amen.
FURTHER STUDY:
Romans 8:27; Luke 18:1
1 YEAR BIBLE READING PLAN: John 11:17-57 & 2 Kings 13-15
2 YEAR BIBLE READING PLAN: Mark 12:28-34 & Numbers 27
Please follow and like us: