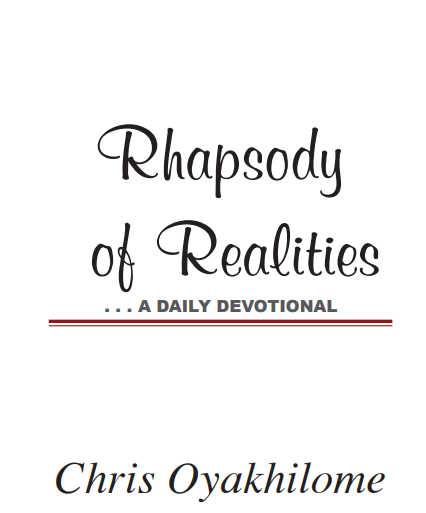 WALKING IN HIS LOVE
Beloved, let us love one another: for love is of God, and every one that loveth is born of God, and knoweth God. He that loveth not knoweth not God; for God is love (1 John 4:7-8).
The Apostle John gives an encapsulated version of the revelation of the Pauline doctrine in 1 John 4:16: "And we have known and believed the
love that God hath to us. God is love; and he that dwelleth in love dwelleth in God, and God in him." So, you in Christ, and Christ in you is about His love seen in you and expressed through you!

God is love, and as His children, we're to love as Christ loved us. The Bible says, "THEREFORE BE imitators of God [copy Him and follow His example], as well-beloved children [imitate their father]. And walk in love, [esteeming and delighting in one another] as Christ loved us and gave Himself up for us, a slain offering and sacrifice to God [for you, so
that it became] a sweet fragrance" (Ephesians 5:1-2 AMPC).

Jesus showed us a good example by loving everyone, including His accusers and those who unjustly put Him on the Cross. We ought to emulate the Master by loving everyone unconditionally.

Love makes you give of yourself to others without thinking of what you'll get in return. It makes you think of others and accept them just as they are. They don't have to act to deserve your love, for love is unselfish and doesn't seek its own. It breaks the barriers of race,
ethnicity, and social status. It makes it possible for you to see the beauty in others and appreciate them for who they are.

The new creature in Christ is born anew after the image of God (Colossians 3:10) and is imbued with the divine ability to express divine love. Let God's love in you come alive; it'll lift you to a new level of life and you'd be glad this happened. The Christian life is a life
of love, freely given to us of God. Manifest that same love to others.
PRAYER

Dear Father, I thank you for the revelation of your love to my spirit, and the ability to express and manifest your love to others. Love is the greatest power in the universe, and that love radiates through me today, to everyone in my world. Thank you for your glory in my life, in Jesus' Name. Amen.
FURTHER STUDY:
1 John 4:17-18; John 13:35
1-YEAR BIBLE READING PLAN: Hebrews 12:1-13 & Ezekiel 11-12

2-YEAR BIBLE READING PLAN: John 12:12-19 & 1 Chronicles 15
Please follow and like us: