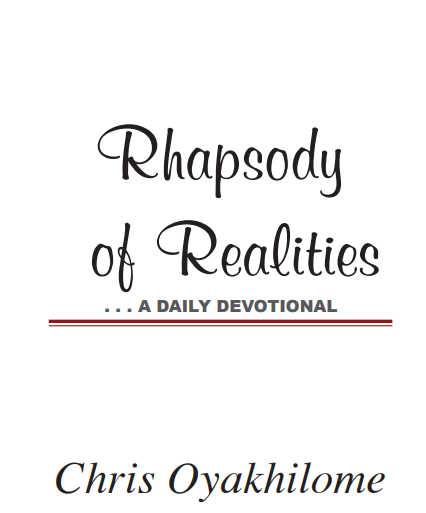 The Flesh And The Spirit
For the weapons of our warfare are not carnal, but mighty through God to the
pulling down of strong holds; (2 Corinthians 10:4).
There're those who, even though they claim to be Christians, are antagonistic to the Gospel, because their understanding of the Gospel is corrupted by the theories of men. Some of them may have even
been raised in church, and chosen of God, like Saul of the Old Testament, but instead of moving on with the Word, they used their senses to interpret God and lost out completely on God's plan for them.

Such people are described in the Bible as belonging to the house of Saul; the arm of flesh. They're ruled by the flesh and not by the Spirit. But then, there's the "house of David"; the Bible says, "… there was long war between the house of Saul and the house of David: but David waxed stronger and stronger, and the house of Saul waxed weaker and
weaker" (2 Samuel 3:1).

The "house of David" symbolises the Spirit; those who walk in the Spirit; those who speak and live according to God's Word. There's still that raging war today, where those who walk in the flesh try to act like they're in charge, but the wisdom given to us of God is something they can't resist or gainsay.

When you come in contact with such people, use and speak the wisdom of God, knowing that all they have are mere theories and words that come out of their natural minds. Ours are words too, howbeit, words of divine wisdom; so, it's words against words. They speak the wisdom of this world that comes to nought; but we speak the wisdom of God that produces undeniable results in our lives, circumstances and situations, and in the lives of others. Glory to God!
CONFESSION
With the Word of God in my mouth, I cast down all strongholds of reasonings, arguments and theories of men. Even now, I come against the spirit of the world that initiates evil or negative imaginations in
the hearts of men, to cause them to go against the Gospel, and I proclaim victory over it in the Name of Jesus Christ. Amen.
FURTHER STUDY:
Colossians 2:8 AMPC; 1 Corinthians 2:6-7
1-YEAR BIBLE READING PLAN: Acts 14:1-28 & Nehemiah 11-13

2-YEAR BIBLE READING PLAN: 2 Corinthians 10:8-18 & Isaiah 18:1-7
Please follow and like us: