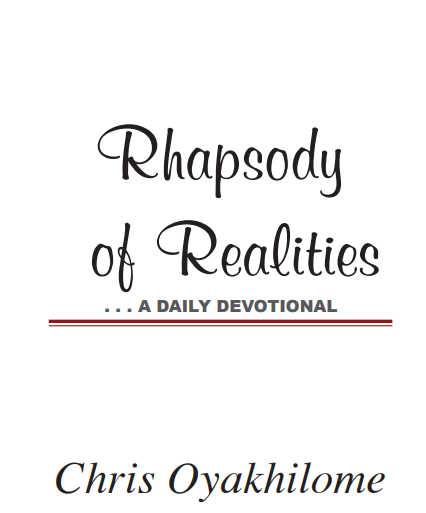 No Holidays From Soul Winning
Preach the word; be instant in season, out of season; reprove, rebuke, exhort with all longsuffering and doctrine (2 Timothy 4:2). There're different holidays people enjoy within a calendar year, but when it comes to soul-winning, there're no holidays.
Satan isn't on holiday in destroying men's lives; he's hell-bent and more vicious than ever in his quest to stop men from hearing the truth of the glorious Gospel. But our passion for their salvation is greater and stronger.
Utilise every opportunity at your disposal to win souls and bring sinners to Christ. Make every moment count; maximise the time as God's ordained agent of salvation, to turn sinners from darkness to light, and from the power of Satan unto God! Remember, this glorious Gospel of the blessed God has been committed to your trust (1 Timothy 1:11). So, we must preach it with the urgency and passion that it deserves. Just to think that we're the custodian of His message of salvation is simply sublime; something that even the angels wonder at. But it's our calling.
It shows how much God trusts us, because the value of trust is in the responsibility that's committed to you. He trusted us with the most important news and message in all the world, for every generation: the Gospel of Jesus Christ. What a blessing!
Let the fire of the Gospel burn passionately in your heart every day. Make up your mind that no matter the cost, you're going to be at the fore of propagating this message and haul lost souls into the Kingdom.
His message that we bear is potent, filled with divine energy to save and transform men's lives. Therefore, preach it day in, day out: "Preach the word; be ready in season and out of season; reprove, rebuke, and exhort, with complete patience and teaching" (2 Timothy 4:2 ESV).
PRAYER
I'm strengthened, energised and emboldened to preach the Gospel, and I'm doing it fervently, hauling men from darkness into the kingdom of light, and the glorious liberty of the sons of God, in Jesus' Name. Amen.
FURTHER STUDY:
Romans 1:16-17; Matthew 28:19-20
1 YEAR BIBLE READING PLAN: Hebrews 4:1-13 Jeremiah 41-43
2 YEAR BIBLE READING PLAN: John 9:28-41 1 Chronicles 4
Please follow and like us: