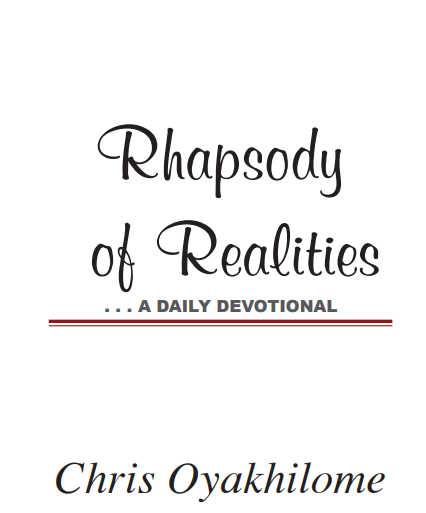 WE'VE BEEN ENTHRONED
But God, who is rich in mercy, for his great love wherewith he loved us…And hath raised us up together, and made us sit together in heavenly
places in Christ Jesus
(Ephesians 2:4-6).
The phrase "sit together" in the scripture above is "sugkathizo" (Greek), and it means to give (or take) a seat in company with; a joint-sitting. Think about that! What could be greater than having a jointsitting with Christ! Weymouth New Testament version renders it so beautifully; it says God "raised us with Him from the dead, and enthroned us with Him in the heavenly realms as being in Christ Jesus." We've been enthroned! Blessed be God!

Now that we've been enthroned, what are we supposed to do? Romans 5:17 tells us: "For if by one man's offence death reigned by one; much more they which receive abundance of grace and of the gift of righteousness shall reign in life by one, Jesus Christ." The word "reign" is "basileuō" (Greek) which means "to king." And Revelation 5:10 perfectly corroborates this truth; it says, "And hast made us unto our God kings and priests: and we shall reign on the earth."
Yes, at the millennial period, we're going to be reigning with Christ, according to the Bible. But today in the earth, we're reigning through Him or by Him, because we're using His Name; operating in His stead. We're called to exercise dominion and to live as masters and victors in life through Jesus Christ. We reign over Satan, darkness, the world and all creation.

The Bible says, "The light shines in the darkness, and the darkness has not overcome it" (John 1:5 ESV). Hallelujah! This is why the Bible says, "For the mystery of lawlessness (that hidden principle of rebellion
against constituted authority) is already at work in the world, [but it is] restrained only until he who restrains is taken out of the way" (2 Thessalonians 2:7 AMPC). We—the Church—are the ones restraining evil in the world. Jesus said, "As long as I am in the world, I am
the light of the world" (John 9:5). In the same way, until we're taken out of here by the Rapture, darkness can't prevail, because we have a joint-sitting with Christ in the place of power and dominion. And we exercise that power and dominion now!

CONFESSION

I have a joint-sitting with Christ in the place of glory and power. As long as I'm in the world, I'm the light of the world! I exercise dominion over circumstances and the spirits of darkness, and I bring them under
subjection to the Name of Jesus! Amen.
FURTHER STUDY:
Ephesians 1:19-22; Colossians 2:10
1-YEAR BIBLE READING PLAN: Mark 15:21-47 & Numbers 34-36

2-YEAR BIBLE READING PLAN: Matthew 22:23-33 & Exodus 22
Please follow and like us: