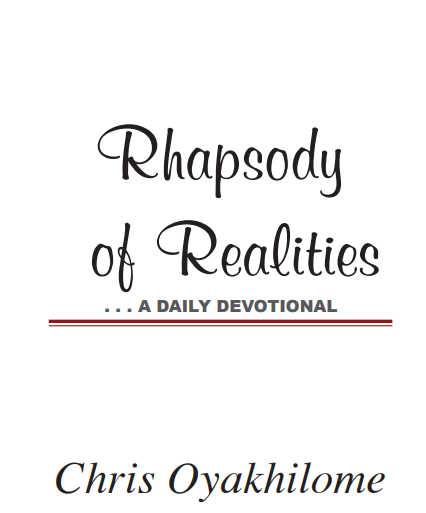 HE ACCOMPLISHED HIS PURPOSE
Even the mystery which hath been hid from ages and from generations, but
now is made manifest to his saints… which is Christ in you, the hope of glory
(Colossians 1:26-27).
Let's review three portions of scripture that refer to Jesus accomplishing His work. The first is in John 17:4, where He said to the Father, "…I have finished the work which thou gavest me to do." The
second occasion was on the Cross, when He said, "…It is finished…" (John 19:30). The third one is in Hebrews 10:12-13 and states, "But this man, after he had offered one sacrifice for sins for ever, sat down
on the right hand of God; From henceforth expecting till his enemies be made his footstool." The Lord Jesus, today, is seated and waiting until His enemies are made His footstool.

He wouldn't be sitting if He hadn't accomplished His purpose. But the problem has been that most people never knew what He came to do. When you read Ephesians 3:3-5, you'd discover that His real purpose for coming was a mystery. There are many written prophesies about the Messiah and when He'd be born into this world; and He fulfilled all of the amazing things written of Him. But His purpose
remained a mystery to the Prophets.

What was this mystery? It's what we read in our opening verse: Christ IN you, the hope of glory! This is the mystery which was hidden from ages and from generations, but has now been made manifest to His
saints. Glory to God!

So, there's an assurance, a guarantee that your life is glorious, because Christ is in you! That's your hope for a healthy, prosperous, vibrant and successful life! You have a right to walk out of any predicament; you can walk out of poverty, lack and want, because of what Christ has accomplished in your behalf. What you need is to become ever more conscious of His presence and glory in your life.

CONFESSION
The glory of God is revealed in my finances, my health, business, family and ministry. Christ in me is my hope for a healthy, prosperous, vibrant, and a successful life of dominion over Satan and circumstances. Hallelujah!
FURTHER STUDY:
Romans 8:10-11; Ephesians 3:3-6; John 10:10 AMPC
1-YEAR BIBLE READING PLAN: Acts 28:17-31 & Psalms 30-31

2-YEAR BIBLE READING PLAN: Luke 10:38-42 & Joshua 22
Please follow and like us: