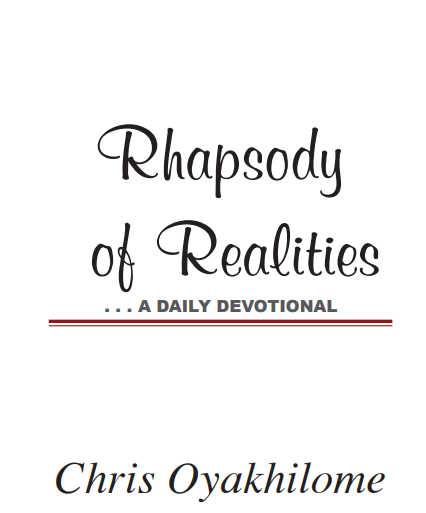 His Living Tabernacle
And what agreement hath the temple of God with idols? for ye are the temple of the living God; as God hath said, I will dwell in them, and walk in them; and I will be their God, and they shall be my people (2 Corinthians 6:16). God vacated the temple in Jerusalem, when Jesus was crucified.
While He was still on the Cross for three long hours, the Bible says there was darkness in the earth; the rocks began to split, and the earth began to quake (Read Matthew 27:45-51).
The presence of God had been in the Holy of Holies in the temple, separated from the Holy Place with a thick curtain: 40 feet long, 20 feet high, 4 inches thick. But when Jesus said on the Cross, "It is finished"; the Bible says, that thick curtain was cut from the top to the bottom, and the Holy of Holies was open, and God's presence vacated the building.
Prior to that day, only the High Priest could enter the presence of God. But when the divine presence returned through the Holy Spirit, the Church was born; the human body became the living tabernacle of God. Now, He lives in us. Glory to God!
You're the temple of the living God. Every day you walk in this earth, have the consciousness that you're God's mobile headquarters. With this consciousness, you can never be defeated, because you understand that greater is He that's in you than he that's in the world. You're full of life, from the crown of your head to the soles of your feet. Blessed be God!
Being the temple of God means your lungs, kidneys, heart, and every organ and system of your body is filled with the Spirit of God. You've been perfected in Him. This is the consciousness you must carry every time, no matter the challenges that come your way. 1 John 4:4 (NKJV) says, "You are of God, little children, and have overcome them because He who is in you is greater than he who is in the world." Hallelujah!
CONFESSION
Greater is He that's in me than he that's in the world! From the crown of my head to the soles of my feet, I'm full of life. No sickness, disease or infirmity can fasten itself to my body! Christ in me is the hope of glory, strength, and victory! Glory to God!
FURTHER STUDY:
1 Corinthians 3:16; 1 Peter 2:5; Colossians 1:26-27
1 YEAR BIBLE READING PLAN: Hebrews 2 Jeremiah 36-37
2 YEAR BIBLE READING PLAN: John 9:8-17 1 Chronicles 2
Please follow and like us: