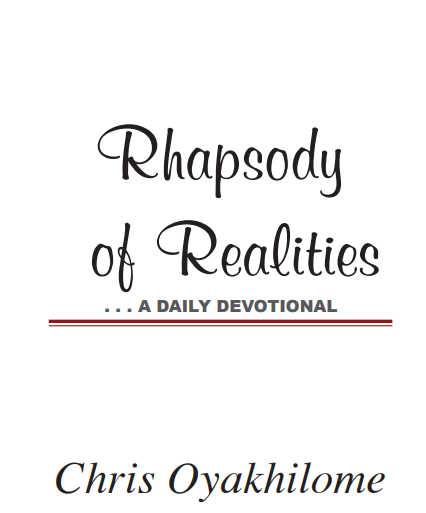 CHILDREN OF THE WORD
Ye are the children of the prophets, and of the covenant… (Acts 3:25).
I've often said that as Christians, we're not in covenant with God; we're the results or children of the covenant. There's a huge difference between being in covenant, and being the result of the covenant.

Think about it this way: when a man and woman get married, they come into a covenant; when they have children, their children are the result or fruit of that covenant. You can't say the children are in
covenant with their parents; only the parents have a covenant with each other. You have to understand this; otherwise, you'll never really enjoy the blessings and glory of Christianity.

So, in our theme verse, Peter, preaching to the Jews, spoke spiritually. He didn't mean they were the children of the Prophets in the sense that they were born by the wives of the Prophets; no. When he called them the children of the Prophets and of the covenant, he meant children of the promise, or the spoken Word. And that's exactly who we are.

The Apostle Paul, in his epistle to the Galatians, writes: "For as many of you as have been baptized into Christ have put on Christ. There is neither Jew nor Greek, there is neither bond nor free, there is neither
male nor female: for ye are all one in Christ Jesus. And if ye be Christ's, then are ye Abraham's seed, and heirs according to the promise" (Galatians 3:27-29).

We're as much Abraham's seed as the Jews that Paul addressed in his epistle. The new creation is the actual spiritual seed of Abraham. We're heirs of the promise. Romans 8:17 says, "…if children, then heirs;
heirs of God, and joint-heirs with Christ…." That's who you are; that's your identity! Glory to God!

CONFESSION
I'm the seed of Abraham, the result of the spoken Word; I walk in my inheritance in Christ, being an heir of God and a joint heir with Christ. I live in victory and dominion today and always, making progress
from glory to glory, in Jesus' Name. Amen.
FURTHER STUDY:
Acts 3:25; Genesis 22:15-18
1-YEAR BIBLE READING PLAN: John 19:17-42 & 1 Chronicles 17-19

2-YEAR BIBLE READING PLAN: Mark 15:1-14 & Deuteronomy 3
Please follow and like us: