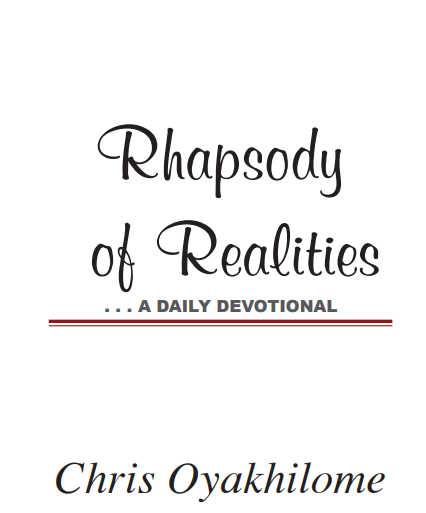 RAISED TOGETHER WITH CHRIST
If ye then be risen with Christ, seek those things which are above, where
Christ sitteth on the right hand of God (Colossians 3:1).
When Jesus died on the Cross, He died for all men. This means legally, all men have been saved. But Christianity didn't begin from the Cross or death of Jesus but from the resurrection. His resurrection made the new life in Christ possible.

This is the reason the only way anyone can experience the vital reality of salvation is to act on Romans 10:9-10. It says, "…if thou shalt confess with thy mouth the Lord Jesus, and shalt believe in thine heart that God hath raised him from the dead, thou shalt be saved. For with the heart man believeth unto righteousness, and with the mouth, confession is made unto salvation."

Recall the words of the Spirit through the Apostle Paul in Romans 6:4: "Therefore we are buried with him by baptism into death: that like as Christ was raised up from the dead by the glory of the Father, even so we also should walk in newness of life." When God raised Jesus from the dead, we were raised together with Him, to a newness of life. We became new creatures in Christ Jesus, alive to God, with the transcendent life.

The new creation is the product of His resurrection. You've been brought out of spiritual death into life. You've been raised together with Christ and seated with Him in the heavenly realms; now the Bible says
you should seek those things which are above: "Set your affection on things above, not on things on the earth" (Colossians 3:2).

Have the consciousness of one who's born from above and is seated together with Christ in the place of dominion, glory, and power! Let the things of God, of His heavenly Kingdom to which you've been born
mean more to you. Speak the heavenly language; live and see from above.

PRAYER
I live and see from above, because I'm seated with Christ in the place of dominion and power; I'm alive to God, with the transcendent life. I walk in prosperity, victory, and glory; reigning and ruling in the realm of life through Jesus Christ. My affections are set on Him and the glories of His heavenly kingdom, now and always, in Jesus' Name. Amen.
FURTHER STUDY:
Ephesians 1:18-23; Ephesians 2:4-6
1-YEAR BIBLE READING PLAN: Romans 9:30-10:1-21 & Psalms 78

2-YEAR BIBLE READING PLAN: Luke 13:31-35 & Judges 13-14
Please follow and like us: