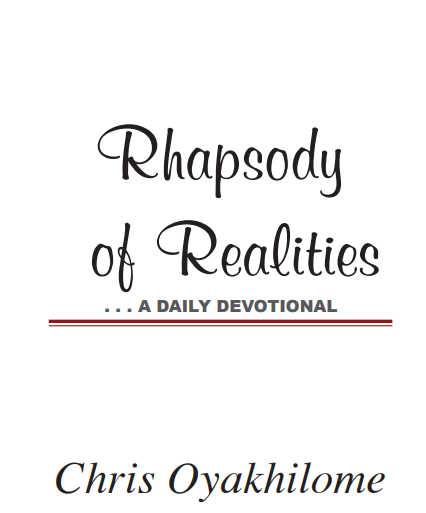 Beautify Your Life With Faith-filled Words
For in many things we offend all. If any man offend not in word, the same is a perfect man, and able also to bridle the whole body (James 3:2).
The words you speak are a true measure of your spirituality. It makes no difference what others might think or say about you; what matters are the words that come out of your mouth every day, irrespective of who you may be talking to: God, men, yourself, circumstances, or nature. Be sure to only and always speak faith-filled and spirit-filled words.
The Apostle James likened the tongue to the rudder of a great ship that the captain uses to navigate the ship aright, irrespective of the fierce winds driving against it (James 3:4-5). This means that with your words, you can keep yourself in health, in faith, in success, and in excellence. Don't talk fear, lack, or your inabilities. Consciously speak faith-filled words.
There's no need praying and asking God to make His promises real in your life; they're already real. Simply acknowledge and affirm who you are in Christ and your inheritance in Him, and walk accordingly. Don't say, "Lord, you promised to bless me; you promised to make me fruitful"; rather, say, "Lord, I thank you for you've blessed me with all things; you've made me fruitful and productive." Hallelujah!
It's wonderful that with your faith-filled words, you can disallow sickness, disease, infirmity, and weakness from your body. Always speak health, strength, and abundance. Use your tongue to come out of trouble, depression, poverty, and frustrations. Today, where you are, and what you are in life, are the result of yesterday's words. Jesus said you shall have what you say (Mark 11:23). Therefore, beautify your life with your faith-filled words.
PRAYER
Dear Lord, I thank you for the blessing of your Word and the wisdom it imparts to me. I declare that my faith is working and I live a life of total joy and fulfillment in Christ. I'm sound, excellent, full of life, and aglow in the spirit. I walk in the glory of God, manifesting the righteousness of Christ, in Jesus' Name. Amen.
FURTHER STUDY:
Psalm 34:12-13; Proverbs 18:21
1-YEAR BIBLE READING PLAN: John 4:27-54; 1 Kings 2-3
2-YEAR BIBLE READING PLAN: 1 Corinthians 6:12-20; Proverbs 5
Please follow and like us: