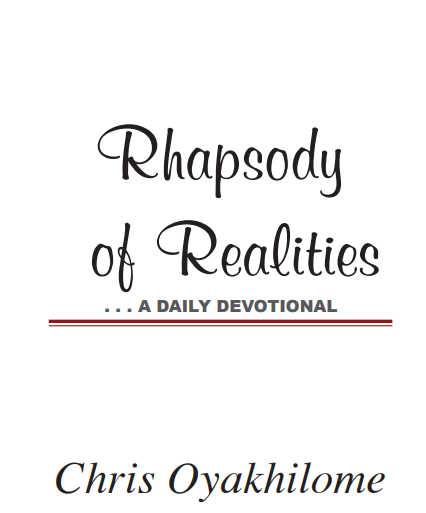 PUT THE CREATIVE FORCE IN YOU
TO WORK
These things I have spoken unto you, that in me ye might have peace. In the world ye shall have tribulation: but be of good cheer, I have overcome the world (John 16:33).
The word translated "world" in the verse above is the Greek "cosmos." The cosmos is the world as it is with its structures and systems and all of its content, including its inhabitants and their works, such as whatever is made or created or founded.

Then, in Hebrews 11:3, we find another Greek word "Aion" translated as "world." "Aion" is the course or era or the operational system within the cosmos. It's the running of the cosmos, and that has to do with
the times of various inhabitants. What's the implication of this? Remember, Jesus said, "…I have overcome the cosmos." That means He overcame the world and all of its contents, all of its inhabitants and their works, powers and abilities.

But you see, when men run the world, whatever has been made or whatever they met in terms of structure or operational system can be manipulated. Men can create their "Aions" by the manipulation of
the cosmos. Therefore, they can try to use the content of the cosmos to affect you.
But the fact is, with the "Rhema" of God (the Word of God in your mouth), you can overcome whatever is within the cosmos that's being carried out, fabricated, or reworked against you in your time and in your era. Hebrews 11:3 says, "Through faith we understand that the worlds were framed by the word of God, so that things which are seen were not made of things which do appear."

Don't sit idly by and let Satan and his cohorts run rampage and distort things around you; repair, frame, perfect, mend and restore things in your "aion." Be in charge and in control of how things go with you from
day to day by speaking forth God's Word. There's a creative force in you to frame the kind of life and environment that you desire, to alter destinies and change the course of events in our world. Put it to work.
PRAYER

Dear Father, with my faith and through the Word, I frame the course of my life to be synchronized with your plan, purpose and perfect will. I bask in your peace, prosperity and productivity in every area of
my life! I prosper in every good work; everything in my world conforms to your will and destiny for me, in Jesus' Name. Amen.
FURTHER STUDY:

Joshua 1:8; Hebrews 11:1; John 1:1-3; Colossians 1:16-17
1-YEAR BIBLE READING PLAN: Luke 3:1-38 & Deuteronomy 16-17

2-YEAR BIBLE READING PLAN: Romans 1:13-23 & Psalm 87-88
Please follow and like us: