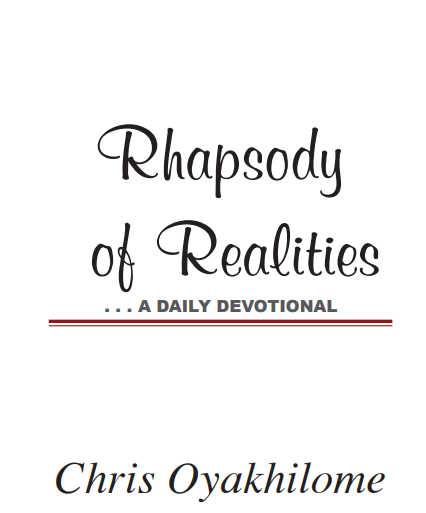 VICTORIOUS BY THE WORD
This know also, that in the last days perilous times shall come (2 Timothy 3:1).
In Ezra Chapter 6, the children of Israel decided to build the house of God upon their return from exile. The Bible tells us that as they built it, they prospered. Ezra 6:14 tells us how they prospered: "… they prospered through the prophesying of Haggai the prophet and Zechariah the son of Iddo…."

The latter part says, "And they builded, and finished it, according to the commandment of the God of Israel, and according to the commandment of Cyrus, and Darius, and Artaxerxes king of Persia."
This is profound, instructive and enlightening. They prospered in their work, they built and finished it, according to the commandment of the God of Israel, and the instructions of Kings Cyrus, Darius, and Artaxerxes, who were kings of Persia at different times. Those prophets caused it to happen through their message. They brought them the Word of God.

The ministry of the Word is so important in our lives; it's integral to every success. That's why we bring the Word to you every day through this devotional, to strengthen you, especially in these dark days. We're not moved by what's happening in the world today, because we know that in all these things, we're more than conquerors (Romans 8:37). We prevail by the Word. Our glory, victories, and success were preordained before the foundation of the world.

We're aware that the current imbroglio around the world is the handiwork of Satan. He tries to weaken the nations and their economies. But God never leaves you stranded. He keeps bringing you His Word to guide, encourage and strengthen you. Through the ministry of the Word, the wisdom and skill you require to be victorious are imparted to you.

Keep learning and meditating on the Word of God; it'll grow mightily in you and prevail. You'll be a wonder to your world, dominating circumstances, living above Satan and the elements of this world.

CONFESSION
Thanks be unto God, who always causes me to triumph in Christ, and makes manifest the savour of His knowledge by me in every place. I have a life of consistent and continuous victory in Christ, for God has raised me, and made me to sit together with Christ in heavenly places, with dominion over crises, the world, and Satan. Blessed be God!
FURTHER STUDY:
Proverbs 4:18; John 16:33; Acts 20:32
1-YEAR BIBLE READING PLAN: John 11:1-16 & 2 Kings 10-12

2-YEAR BIBLE READING PLAN: Mark 12:18-27 & Numbers 26
Please follow and like us: