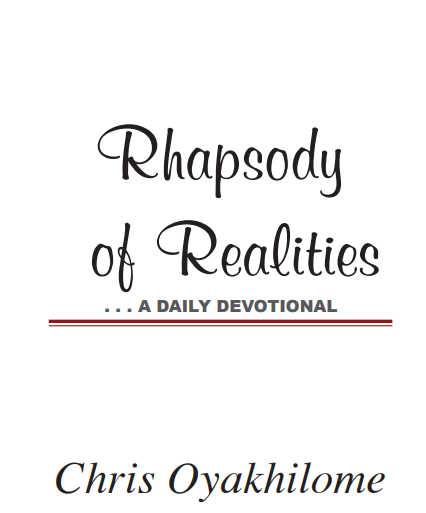 Sanctification Of The Messenger
If a man therefore purge himself from these, he shall be a vessel unto honour, sanctified, and meet for the master's use, and prepared unto every good work (2 Timothy 2:21). Being a Christian, you've been commissioned to preach the Gospel; to take the message of God's saving power to your world and beyond.
The Bible says you've been enriched by Him in all utterance (1 Corinthians 1:5), letting you know that you're equipped for the job. Nevertheless, as a preacher or one ordained to bear His message of divine life, the way you deliver it has a lot to do with the quality of your personality, such that the result is either positive or negative, impactful or unimpactful.
Our opening scripture says, "If a man therefore purge (sanctify) himself from these, he shall be a vessel unto honour…." To be "sanctified" means to be separated or set apart unto God for His sacred use. It begins with the sanctification of the messenger; sanctifying the vessel. If the heart and mind of the one who bears the message aren't renewed and purified by the Word, it doesn't matter what message he's carrying; it's corrupted. Soon enough what influences his personality will come to the fore, and the Christ-nature will be hidden behind the "ugly" frame.
This is why you must be fully yielded to the Word of God to mould your life and character. None of us was made for "dishonour"; each one of us has been raised for His glory, but you can decide if you're going to be a vessel of honour or a vessel of dishonour, by the kind of life that you live.
But thanks be unto God! He's granted each of us the ability to lead a life of righteousness and true holiness, and qualified us to be effective ministers of the Gospel of His grace: "[It is He] Who has qualified us as ministers and dispensers of a new covenant [of salvation through Christ], not [ministers] of the letter (of legally written code) but of the Spirit; for the code [of the Law] kills, but the [Holy] Spirit makes alive" (2 Corinthians 3:6 AMPC). Therefore, live up to your calling.
PRAYER
Dear heavenly Father, it's an honour to be part of the great ministry of reconciliation. I've been sanctified through the ministry of your Word and the Spirit to do your will and fulfil your destiny for my life. I lead a life of righteousness and true holiness, bringing many to the same life of glory, through my words and character, in Jesus' Name. Amen.
FURTHER STUDY:
Hebrews 10:10; Colossians 1:12; 1 Corinthians 6:19-20
1 YEAR BIBLE READING PLAN: 1 Peter 3 Ezekiel 31-32
2 YEAR BIBLE READING PLAN: John 14:10-21 1 Chronicles 24
Please follow and like us: