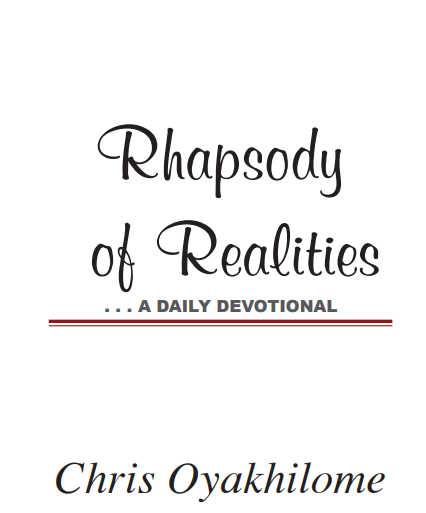 Refuse Pride
But he giveth more grace. Wherefore he saith, God resisteth the proud, but giveth grace unto the humble (James 4:6). Sometimes, it's difficult to tell when people are proud, because pride is of the heart.
Only God's Word can diagnose pride in the heart of a man. As you study, meditate or listen to God's Word; it "x-rays" your heart to reveal what's therein. If there's pride or something that's not right, the Word will reveal it for you to make the necessary changes.
The Bible says, "For the word of God is quick, and powerful, and sharper than any two-edged sword, piercing even to the dividing asunder of soul and spirit, and of the joints and marrow, and is a discerner of the thoughts and intents of the heart" (Hebrews 4:12). God's Word discerns the thoughts and intents of the heart. In 1 Samuel 16:7, it says, "…man looketh on the outward appearance, but the LORD looketh on the heart."
Don't wait for someone to accuse you of being proud. Use the Word to examine yourself. Study the Scriptures and see what's described as pride; behaviours of men and women that God referred to as proud, and expressions of pride with terms as, "his heart was lifted up" (2 Chronicles 26:16; 32:25; Ezekiel 28:5,17). A proud look (Proverbs 6:17), and also Proverbs 21:4 that talks about "An high look, and a proud heart…" both of which God says are sin.
Fight to remain humble. Use the right words on people; gracious and loving words. Emulate Jesus. The Bible says in spite of His glory, majesty and greatness, He "Let this mind be in you, which was also in Christ Jesus: Who, being in the form of God, thought it not robbery to be equal with God: But made himself of no reputation, and took upon him the form of a servant, and was made in the likeness of men: And being found in fashion as a man, he humbled himself, and became obedient unto death, even the death of the cross." (Philippians 2:5-8). Hallelujah!
PRAYER
Precious Father, I receive your Word today into my spirit, gladly, and I thank you for the transformation it brings to my life. The humility of Christ is evident in my thoughts, communication, and actions, thereby causing your grace to increase in my life for greater glory, in Jesus' Name. Amen.
FURTHER STUDY:
Matthew 23:12 NIV; Proverbs 18:12 NIV; Psalm 138:6 NKJV
1-YEAR BIBLE READING PLAN: Matthew 18:15-35 & Exodus 10-12
2-YEAR BIBLE READING PLAN: Acts 12:20-25 & Job 22-23
Please follow and like us: