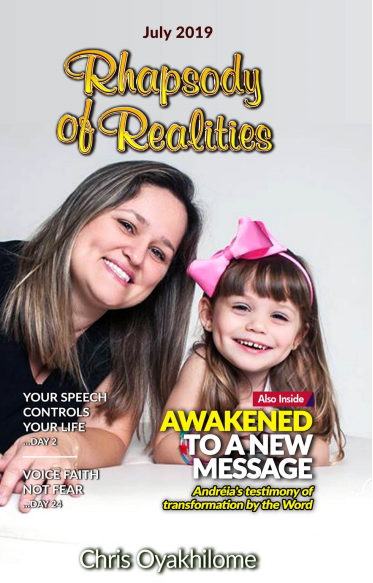 Releasing The Right Sound Codes
So I prophesied as I was commanded: and as I prophesied, there was a noise, and behold a shaking, and the bones came together, bone to his bone (Ezekiel 37:7). To prophesy means to speak words of divine revelation and potency; words that have and give life.
Ezekiel understood that it wasn't just about releasing words, but releasing words with the right sound code; words of the Spirit. He said, "I prophesied as I was commanded."
As he prophesied, the Bible records that there was a noise and the bones came together, bone to his bone. That's quite profound, for it means every bone had a code, and the moment the word was given, they knew where to fit into, without any mistake.
God designed energy to be released through words, but you must have the right words. This is why the ministry of the Spirit, fellowshipping with Him, is indispensable in our lives because it's the Spirit that actually knows the codes. We listen to the Holy Spirit to receive guidance from Him. He tells us exactly what to say. He could show you in pictures, but you must say it as He said to say it; otherwise, it'll not work.
Let the Spirit guide you. When there're crises or daunting challenges, you say, "Holy Spirit, use me to pray accurately, because I know not what to pray for as I ought." Then start praying in tongues. Sing and worship the Lord in tongues. Do this intensely, and while at it, channel your mind to your purpose, the issue at hand.
As you continue in tongues, soon enough, the gift of prophecy will be stirred from within you to prophesy and make declarations like Ezekiel, and you'll utter the right sound codes. This is how to effect the changes you want in your finances, job, business, family, and anything that's of a concern to you. Get the accurate sound code from the Spirit and utter it. You can change hopeless situations and effect positive changes in your life through the creative power of God's Word in your mouth.
PRAYER
Dear Father, I thank you for the ability to speak words of power by the Spirit; life-altering, destiny-changing sound codes that are guaranteed to produce results. Even now, I declare that my life is for your glory; my future is that of success, progress, and prosperity in the Gospel of Jesus Christ! I dwell continually in peace, divine health, and in your grace, in Jesus' Name. Amen.
FURTHER STUDY:
Romans 8:26; Isaiah 59:21; Joel 2:28
1 YEAR BIBLE READING PLAN: Romans 3:1-31 & Psalms 42-44
2 YEAR BIBLE READING PLAN: Luke 11:37-44 & Judges 2-3
Please follow and like us: