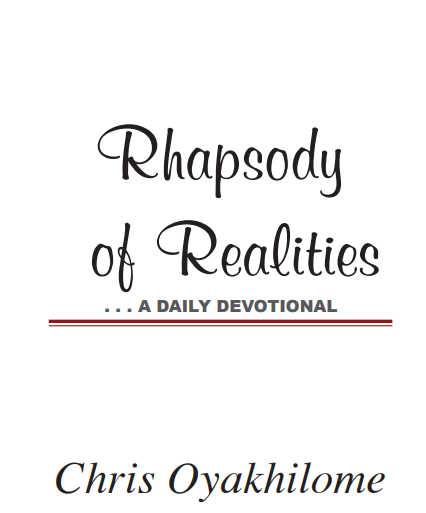 The "Pill" Of Faith
Jesus replied, "Why do you say 'if you can'? Anything is possible for someone who has faith!" (Mark 9:23 CEV).
Imagine that you were given a pill and told that if you'd take the pill, it makes no difference the infirmity, disease or sickness that attacks your body; irrespective of the location of the problem, the pill would effect a cure. What would your response be? I'm sure you wouldn't hesitate to place an order for that pill immediately. You'd even want to have it in excess.
But did you know that there's actually such a pill? It's called the pill of faith! In Mark 9:23, Jesus said, "If thou canst believe, all things are possible to him that believeth." The word "believe" as used in the King James Version and several other versions is wrongly applied. It's from the same word as "faith," only that it's the verb form. Faith is the noun, and "believe" is the verb of faith. This means the verse should actually read, "All things are possible to him that has faith."
The CEV, which we quoted in our theme verse puts it more accurately; it says, "…Anything is possible for someone who has faith!" How reassuring! And reading it from the 21st verse makes it even more so. Jesus didn't say, "Many things are possible if you have faith," but that "ANYTHING is possible." Meaning that it doesn't matter what the situation is; God has given you power to make your life beautiful. You can do anything and change anything that's contrary to God's will for you with your faith.
When the disciples were terrified and cried to Jesus for help when they faced turbulent weather, the Bible says He turned to them and said, "…Where is your faith?" (Luke 8:25). In other words, use the pill! It can do anything. There wouldn't be any hopelessness or despondency in your life if you'd put your faith to work. Hallelujah!
CONFESSION
Blessed be God! I've overcome the world, its systems, and structures. My faith is strong and effective for continuous success, victories, and triumphs! I have no fear, for nothing is impossible unto me. My life is being constantly framed by the Word of God, resulting in ever-increasing praise and glory to the Father. Hallelujah!
FURTHER STUDY:
Mark 11:22-23; 2 Corinthians 4:13; 1 John 5:4;
1-YEAR BIBLE READING PLAN: John 15:18-16:1-16; 1 Chronicles 5-6
2-YEAR BIBLE READING PLAN: 1 Corinthians 14:31-40; Proverbs 27
Please follow and like us: