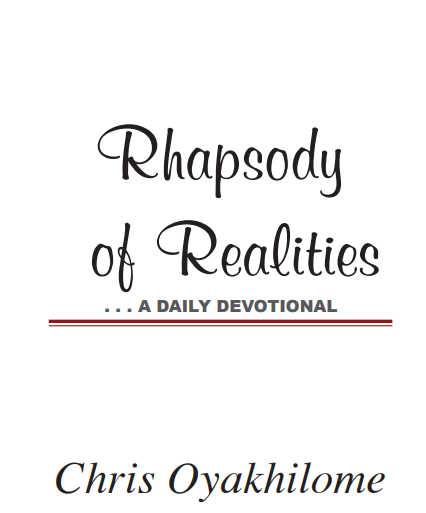 THE WORD AND YOUR EXPERIENCE
Fight the good fight of faith, lay hold on eternal life, whereunto thou art also called, and hast professed a good profession before many witnesses (1 Timothy 6:12).
There're people who say they pray and don't receive answers. Some others lament that they gave so much to God, but never received much
in return. There're also those who say, "I've been speaking the Word over my body for a long time, yet I'm sick." If you've found yourself in a similar situation, here's something you should know: Your experience should never affect your confidence in the Word. The Word never fails.

The Word of God is truth, irrespective of what your experiences might be. Just because it's been several days or months and there's still no change as you expect doesn't mean the Word isn't working.
You must understand that Christian growth and
maturity is progressive and there's a fight of faith.

There's also the issue of your limited knowledge of the Word. Perhaps you don't know enough on the subject you're dealing with. Therefore, what you're supposed to do is to keep feeding on the Word and exercising your faith. It's a training.

If, for example, at a certain time in your life, it took you a while to use your faith to accomplish a certain goal, don't be discouraged. Rather, grow your faith to the level where it can produce that same result anytime you want it! If it took you three months the first time, tell yourself, "Next time, I'll get it in a week or even less." Then, begin to study and meditate on the Word with your new goal in focus.

That's how you train yourself in the Word and in the faith life; you don't give up! You stand your ground, confident that God's Word will prevail
over circumstances and put you over all the time.
PRAYER
Dear Father, thank you for the veracity of your Word. Irrespective of the adversities I face, I stay on your Word! Every unfavourable situation aligns with my nature as an associate of the God-kind. I keep my eyes on the Word, and I win always, in Jesus' Name. Amen.
FURTHER STUDY:
Jonah 2:8; Romans 4:18-20; Hebrews 11:6
1-YEAR BIBLE READING PLAN: Matthew 3 & Genesis 6-8

2-YEAR BIBLE READING PLAN: Matthew 2:1-12 & Genesis 3
Please follow and like us: