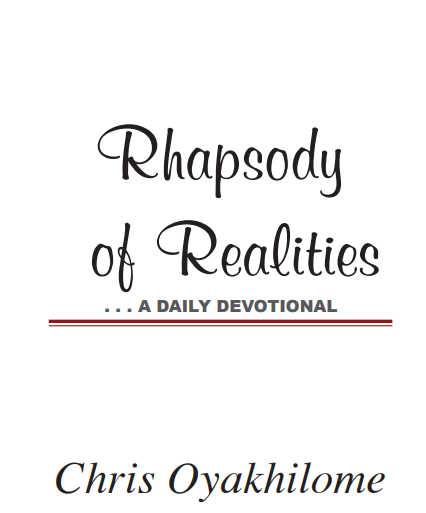 Make The Right Confessions
Take with you words, and turn to the LORD: say unto him, Take away all iniquity, and receive us graciously: so will we render the calves of our lips (Hosea 14:2).
Words are so important. As a matter of fact, words are everything. Every time you speak, you shape your life and future; you chart your course. You're the product of your words. Therefore, it's up to you to chart your course for a greater and brighter future, with your words. Don't talk to promote the problems and difficulties you're facing; declare your victories. Have the right words in your mouth.
You may have read the inspiring story of the Shunammite woman in 2 Kings 4:8-36. Even though her son had died, she hurried off to the Prophet Elisha with only one declaration on her lips, "It is well." She wasn't screaming for help or complaining; rather, she went to the prophet of God with the right confession, and she got a miracle. She didn't speak on the basis of her situation; rather, she spoke in agreement with God. The Bible says in Isaiah 3:10 DRB, "Say to the just man (the righteous) that it is well…."
Jesus said in Mark 11:23 that you shall have what you say; the woman said it was well, and her confession produced results. Choose always to make the right confessions. Meditate on the Word to help you form the right mind-set because before you can talk right, you must first think right. God's Word renews your mind and produces faith in your heart.
This is why you must constantly fellowship with the Word. Colossians 3:16 says to let the Word dwell in you richly; let it gain the mastery in you, and out of that abundance, you'll speak (Matthew 12:34). The Word on your lips will prevail and catapult you to higher levels of success, victory, and prosperity.
God already ordained your triumphant and victorious life; your role is to respond by affirming the same things in consent (Hebrews 13:5-6). Even now, affirm that you have a great life. Acknowledge and declare that you're excellent and full of glory, living the life of righteousness, dominion, and glory in Christ Jesus. Hallelujah!
CONFESSION
I speak wisdom, yet not the wisdom of this world, nor of the princes of this world that come to nought, but divine wisdom; it's heard in my words and seen in my actions. And as I affirm the Word, it prevails and catapults me to a greater and brighter future with higher levels of success, victory, and prosperity! Glory to God!
FURTHER STUDY:
1 Corinthians 2:6-7; Proverbs 18:21; Mark 11:23
1-YEAR BIBLE READING PLAN: Luke 10:25-42 ; Joshua 23-24
2-YEAR BIBLE READING PLAN: Romans 7:12-25 ; Psalm 108
Please follow and like us: