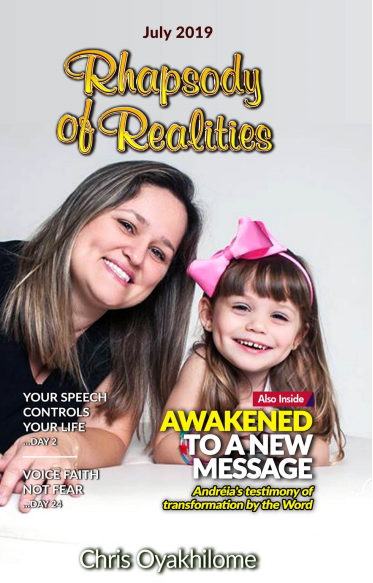 The Church Is Called "The Way"
And Saul, yet breathing out threatenings and slaughter against the disciples of the Lord, went unto the high priest, And desired of him letters to Damascus to the synagogues, that if he found any of this way … (Acts 9:1-2). From the underlined portion of the scripture above, we see that the Church was already being called "The Way" in the days of the apostles.
It's very interesting that the Church would be called "the way," after Jesus said in John 14:6, "…I am the way, the truth, and the life: no man cometh unto the Father, but by me."
This shows our inextricable oneness with Him. As He is, so are we in this world. We are today, the WAY to the Father, the WAY to His presence. Hallelujah! In Acts 22:4, the Apostle Paul, while narrating his persecution of the Church, said, "I persecuted the followers of this Way to their death, arresting both men and women and throwing them into prison" (NIV). Then again, in Acts 24:14, he said, "However, I admit that I worship the God of our fathers as a follower of the Way, which they call a sect…" (NIV).
They called the early Church, "The way." The Lord describing Himself said, "I am the way" (John 14:6)! A new and living way was revealed in Jesus; and because we're now the bearers of His message, we've become the way.
This is too much for the religious mind, but it's what the Word shows. We're the way to the Father! We're not only to show men the presence of God, but also ordained to usher them in. Blessed be God! Obadiah 1:21 says, "And saviours shall come up on mount Zion to judge the mount of Esau; and the kingdom shall be the LORD'S."
Note: it doesn't say, "A saviour shall come up on mount Zion." Rather, it says, "Saviours," meaning there'd be many saviours from Zion, and we—the Church—are the saviours from Zion. We're bearers of the divine order, carriers and dispensers of eternal verities. Praise God forevermore!
PRAYER
Heavenly Father, thank you for qualifying me to be an ambassador of Christ, showing men and women the way to the Kingdom. I recognize that I'm the hope and light of the world; I function in this ministry of reconciliation with everything that I am and with all that I have, ushering many in my world into the Kingdom, in Jesus' Name. Amen.
FURTHER STUDY:
Matthew 10:5-8; 2 Corinthians 5:18-19; Hebrews 10:19-20
1 YEAR BIBLE READING PLAN: Acts 18:24-19:1-7 & Job 12-14
2 YEAR BIBLE READING PLAN: Luke 7:11-17 & Joshua 1-2
Please follow and like us: