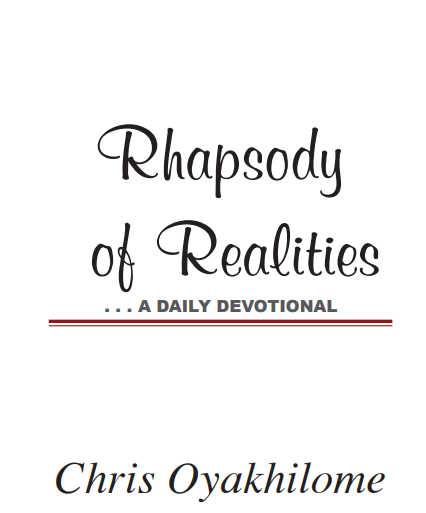 Your New Identity In Christ
Glorious things are spoken of thee, O city of God. Selah. (Psalm 87:3)
There're many beautiful and glorious descriptions of the new creation in the Scriptures. It's one of the reasons you must study the Bible to know more about the glorious things spoken and written of you in the Word. What name has God called you? Answer that name, for you'll cheat yourself if you don't.
In Genesis 17:5, God spoke to Abram and said, "Neither shall thy name any more be called Abram, but thy name shall be Abraham; for a father of many nations have I made thee." "Abram" meant exalted father, but God had a different plan for him and called him the "father of many nations."
Abraham immediately adjusted to his new reality and identity, introducing himself by his new name. Some must have made jest of Abraham when he changed his name. Recall also that Sarah, his wife was barren; another hopeless case.
But Abraham was fully persuaded by God's Word and called himself what God had called him. In the same way, you have to learn to agree with God and His Word. Accept your new identity and reality in Christ. He's called you holy, righteous, prosperous, victorious, more than a conqueror, etc. Walk-in agreement with God, with His description and perception of you.
When Paul wanted to address the Christians at Ephesus, he referred to them as saints, and the faithful (Ephesians 1:1). That's your description as well. If you aren't a saint, then it means you're not born again, because saints are those who are born again. In Colossians 1:22, He calls you holy, unblameable and unreproveable. Accept and walk in the light of these truths and you'll be ever productive in your faith-walk of righteousness.
PRAYER
Dear Father, I accept my new reality and identity in Christ. I'm a saint, I'm holy, unblameable and unreproveable in your sight because I'm born again, with your nature of righteousness in my spirit. I live in absolute mastery over the circumstances of life, in Jesus' Name. Amen.
FURTHER STUDY:
1 Peter 2:9; Ephesians 2:10 AMPC; Colossians 1:22-23
1-YEAR BIBLE READING PLAN: Mark 15:1-20; Numbers 32-33
2-YEAR BIBLE READING PLAN: Acts 27:1-8; Psalm 73
Please follow and like us: