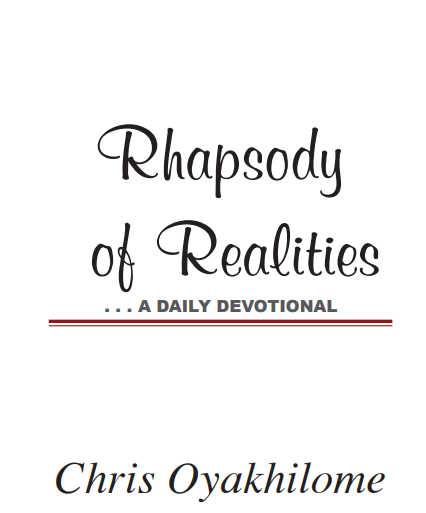 Growing In Christ
And they that are Christ's have crucified the flesh with the affections and lusts (Galatians 5:24).
Our opening verse leaves no grey area: if you belong to Christ, you've crucified the flesh with the affections and lusts. Why then are some
Christians still struggling, trying to crucify the flesh? It's because Satan has lied to them and they believe it, due to their own ignorance of God's Word.

Satan may taunt you by saying, "If you were a real Christian, you wouldn't have told a lie yesterday!" That shouldn't immediately wane your confidence and dissipate your faith and enthusiasm to serve the
Lord. Remember who Satan is—a liar and the father of lies. He's a deceiver and the accuser of God's people (Revelation 12:10).

If your hands were lifted in worship to the Lord, and Satan suddenly reminded you of something you did wrong, don't suddenly drop them and star crying, feeling sorry for yourself. Rather, worship even more and say, "Father, thank you for your love and the blood of Jesus Christ that cleanses me from all unrighteousness."

Never allow Satan deceive you into thinking you're not a real Christian because of something you did wrong. If you're born again, you're a real Christian. What the Word of God says is that you live out the nature of God that's inside you. Walk in the Spirit and in righteousness. Live according to God's Word, because that's your life.

Every so often, say to yourself, "I'm of the Spirit and I'm ruled and guided by the Word." Study and stay in God's Word and you'll live above the deceptions, manoeuvres and manipulations of Satan. The more you study, listen to, and meditate on the Word, the more you walk as the Word admonishes. This is because the Word has the power to produce in you what it talks about.

Through the ministry of the Word, you're strengthened, encouraged, your faith is stirred and you grow steadily in Christ. The more you grow in the Lord in grace and knowledge of His Word, the less of sin you'll find in your life; for sin shall not have dominion over you (Romans 6:14).
PRAYER
Dear Father, I thank you for your Word which is profitable to me for doctrine, for reproof, for correction, for instruction in righteousness, causing me to grow spiritually and my faith to be stirred unto good works. I'm rooted and established in the Word, displaying the virtues and perfections of the Spirit, in Jesus' Name. Amen.
FURTHER STUDY:
Romans 8:8-9; Galatians 5:16; I Corinthians 6:9-11
1-YEAR BIBLE READING PLAN: Acts 15:36-16:1-15 & Esther 8-10

2-YEAR BIBLE READING PLAN: 2 Corinthians 12:1-10 & Isaiah 21
Please follow and like us: