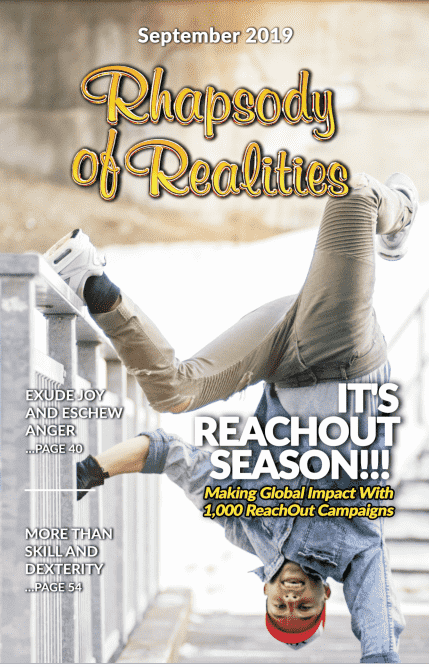 Your Words And Your Life
For by thy words thou shalt be justified, and by thy words thou shalt be condemned (Matthew 12:37). Words possess creative energy. Words are things; they have substance and never die. Jesus showed us how to use words.
In every miracle He did, in every blessing He imparted, He used words. He spoke, and whatever He said came into existence.
He taught that the most powerful force in life is the force of words and cautioned us not to speak empty, inoperative words (Matthew 12:36). He said in John 6:63, "…the words that I speak unto you, they are spirit, and they are life." The same goes for your words; they're eternal.
Read Romans 10:9 and see the power of words with respect to salvation: "…if thou shalt confess with thy mouth the Lord Jesus, and shalt believe in thine heart that God hath raised him from the dead, thou shalt be saved." A man will only go to hell or to heaven on the basis of his words. If he spoke the words that God said we should speak for salvation, he'd be saved. But if he didn't, he'd be damned. It's that simple.
There're blessings untold for the one who's born again, but to enjoy them, you must acknowledge and speak them forth. 1 Peter 3:10 says anyone who wants to enjoy life and see good days must speak wholesomely. Where you are today in life is a reflection of what you've been saying all your life.
Therefore, build your life with the right words. Speak words that are consistent with the glorious life of righteousness, peace, health, wealth and joy that you have in Christ Jesus.
PRAYER
Thank you, Father, for giving me an extraordinary life of righteousness, peace, success, and dominion. I'm indestructible, and in the ageless zone by virtue of your life and glory in me. Your graces, wisdom, and righteousness are revealed in me today, in all I do, in Jesus' Name. Amen.
FURTHER STUDY:
James 3:5-6; Mark 11:23; 1 Peter 3:10
1-YEAR BIBLE READING PLAN:
2 Corinthians 10:1-18 & Proverbs 27-28
2-YEAR BIBLE READING PLAN:
Luke 22:14-23 & 1 Samuel 29
Please follow and like us: