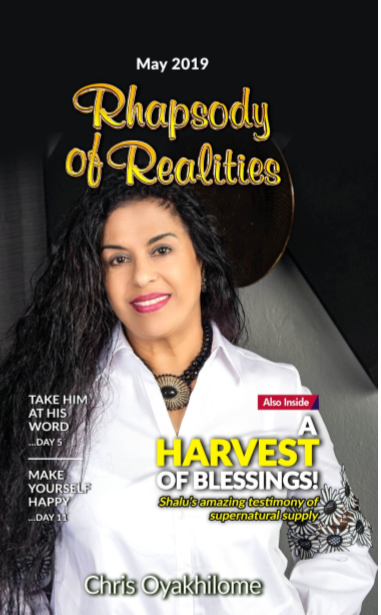 Christ Is Your Life
For ye are dead, and your life is hid with Christ in God. When Christ, who is our life, shall appear, then shall ye also appear with him in glory (Colossians 3:3-4). Being born again, your life is hid with Christ in God; Christ is your life.
You received eternal life; a supplanting of your natural human life by His divine life when you were born again. What you have in you now is the Christ-life.
The Lord Jesus took the depraved, defeated, destroyed and broken human life away from you. The life of sin, failure, defeat, rejection and shame was taken away from you, and in replacement, He gave you a life of righteousness, honour, peace and glory. You were dead, but now alive in Him.
Think about it: if Christ is your life, then everything about your life is Christ. How then could you be said to have cancer? How could you have a blood disease or sickness of any kind in your body? It's not possible!
Satan has lied to many and deceived them into believing that nothing really has changed even though they're now born again. No; the problems, the darkness, misery and pains that were associated with your natural human life; the infirmities that were there before you were born again, have all passed away.
2 Corinthians 5:17 says, "Therefore, if any man be in Christ, he is a new creature: old things are passed away; behold, all things are become new." The word, "behold" means to see or reckon. God wants you to see that you're now a new man; you're now in Christ, and Christ is in you. Christ is your new environment and home. Therefore, it makes no difference the infirmity or deformity you might have been born with; you have a new life now.
Romans 8:10 says, "And if Christ is in you, though your body be dead because of sin, but the Spirit gives it life because of righteousness." It therefore doesn't matter what happens or has happened to your body, Christ in you makes you whole, well, and sound. Have and walk in this consciousness. Walk bold and fearless, full of faith and confidence, because Christ is your life. Hallelujah!
CONFESSION
I've got the life of Christ at work in my spirit, soul and body. It's working in every fibre of my being, in every cell of my blood and in every bone of my body. No sickness, disease or infirmity can thrive in my body. I'm absolutely impregnable and indestructible because Christ is my life!
FURTHER STUDY:
Colossians 1:26-27; 1 John 4:4
1 YEAR BIBLE READING PLAN: John 6:60-71 & 1 Kings 12-14
2 YEAR BIBLE READING PLAN: Mark 10:13-22 & Numbers 17
Please follow and like us: