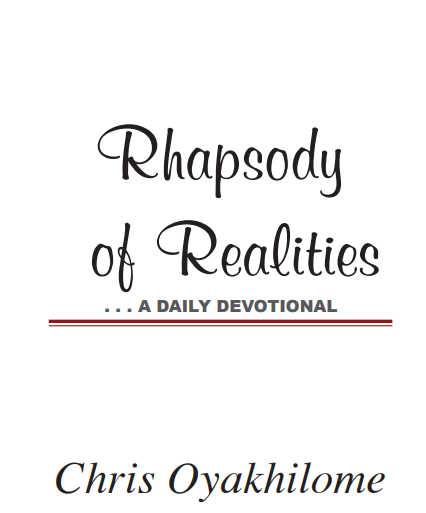 Receive
…much more they which receive abundance of grace and of the gift of righteousness shall reign in life by one, Jesus Christ (Romans 5:17). Once, I was about to minister to someone who's been sick and confined to a wheelchair for years.
I asked him, "Will you be healed today?" He said, "Yes, of course." Then I said, "What will happen when I pray for you now?" He said, "I'll walk and I'll run." So, I placed my hands on him and said, "You're healed." Immediately, he jumped out of the wheelchair, staggered a little and was perfect. Hallelujah!
Now, when I said to him, "You're healed," he didn't wait for anything more; he received instantly. That was his role: to receive. Giving is one thing, but receiving is another. Many don't seem to know how to receive. Receiving is by faith; it's with your spirit, and it's not something you do passively. The Greek word is "lambano," and it means to take active possession; to reach out, take a hold of something and make it yours.
In Acts 3:6, Peter addressed a man who was crippled from birth and said, "…silver and gold have I none; but such as I have give I thee: In the name of Jesus Christ of Nazareth rise up and walk." In verse 7, we read that Peter took the crippled man by the hand and yanked him up. The Bible says, "…immediately his feet and ankle bones received strength. And he leaping up stood, and walked…" (Acts 3:7-8). The man could have said to Peter, "Please don't pull me up, my legs are too feeble to carry me"; no! He received. Hallelujah!
We've been given all things that pertain to life and godliness; all spiritual blessings that exist in Christ Jesus. Receive. If there's no receiving from your end, it amounts to nothing. Your response to God and His Word is the proof that you've received. And that is what faith is: the response of the human spirit to the Word of God. The change you desire in your life, finances, health and family have already taken place; receive and act accordingly.
PRAYER
Dear heavenly Father, I thank you for the blessings I receive from acting my faith on your Word. As I speak in accordance with your Word and walk in its light, I'm led forth with peace, maintaining my victory and dominion in Christ. I'm making progress by the Word today, confident in its ability to put me over and cause me to excel in all I do, in Jesus' Name. Amen.
FURTHER STUDY:
Mark 7:7-8; Mark 11:24; James 1:22-25
1-YEAR BIBLE READING PLAN: Mark 3:13-35 & Leviticus 13-14
2-YEAR BIBLE READING PLAN: Acts 19:21-29 & Psalm 27-28
Please follow and like us: