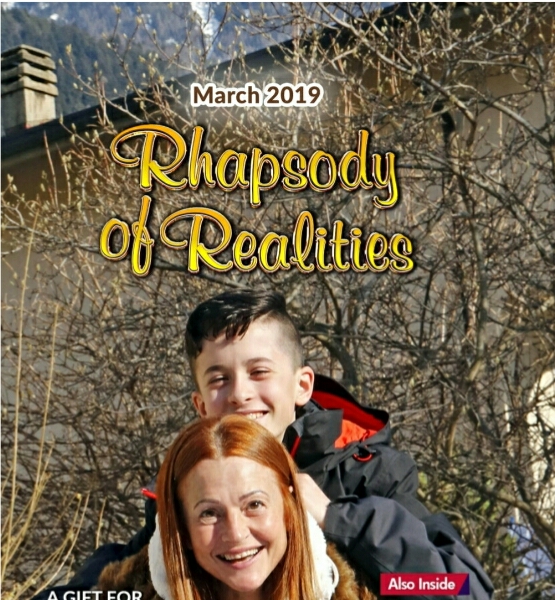 The Holy Spirit Is The Father In
You
Believest thou not that I am in the Father, and the Father in me? the words that I speak unto you I speak not of
myself: but the Father that dwelleth in me, he doeth the works (John 14:10).
The Lord Jesus, when He walked the earth, walked in union with the Father, and was constantly mindful of the Father's indwelling and abiding presence.
When He said in the verse above, "…the Father that dwelleth in me…," He was referring to the Holy Spirit. The Holy Spirit is the Spirit of God. He's not just an influence or a mysterious wind, as some people think. He's the Father that lives in you! He's not far away.

Become conscious that you're not alone; you're in the Father, and the Father is in you. You're one with Him. 1 Corinthians 6:17 talks about your inseparable union with the Father: "…he that is joined unto the Lord is one spirit." This is the reason you can enjoy rich fellowship with Him, and walk in union with Him. Jesus came to make our glorious union and fellowship with the Father possible.

There's no need to try to reach out to God as though He were far away; He's in you, and you're in Him. 2 Corinthians 5:17 says, "…if any man be in Christ, he is a new creature…." You came into Him (Christ) by the New Birth. So, you're in Him now. Then in Colossians 1:27, we read that He's in you; Christ is in you. Thus, like Jesus, you're in the Father, and the Father is in you through the Holy Ghost. Hallelujah!

The Holy Spirit is in you to reveal God's blessings to you, and teach you how to walk in them. Recognise His ministry in your life, and there'll be no fear, no worries, and no darkness in your life. With Him, you're a victor and a success forever.

PRAYER
Blessed Holy Spirit, thank you for transporting me into my place of divine inheritance, to fulfil my destiny in the Lord. You cause me to reign in righteousness, and experience peace, prosperity, divine health, and a glorious fellowship with you; for these and more, I'm grateful. Your indwelling presence has made me more than a man, causing your glory to be revealed always through me, in Jesus' Name. Amen.

FURTHER STUDY:
John 14:16-17; Philippians 2:13; Colossians 1:26-27

1 YEAR BIBLE READING PLAN: Luke 6:17-49 & Deuteronomy 31-32

2 YEAR BIBLE READING PLAN: Matthew 26:1-13 & Exodus 35
Please follow and like us: