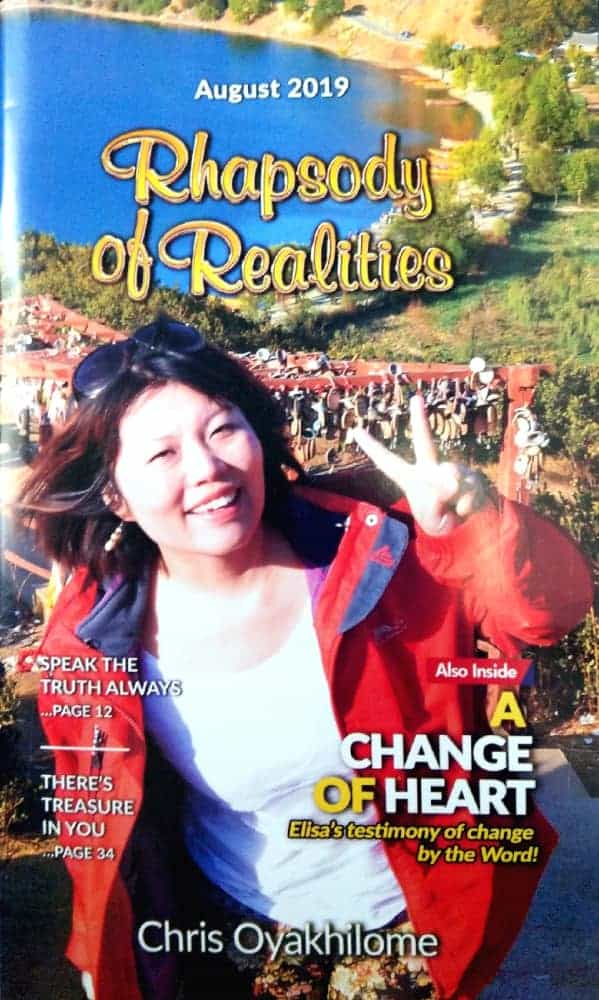 Minister Grace With Your Words
Let no corrupt communication proceed out of your mouth, but that which is good to the use of edifying, that it may minister grace unto the hearers (Ephesians 4:29). Corrupt communication is communication that's worthless and unsavoury; unworthy of the Lord.
Never allow foul or polluting language, evil, unwholesome talk find vent through you. I made up my mind a long time ago to be gracious and graceful in my communication, to speak the right words only.
The Bible says sweet and bitter waters don't come out of the same fountain (James 3:11). Being born again, you're anointed to bless. Your words should, and must lift and inspire others, not beat them down. Make the decision that only the right words will come out of your mouth, even when you seem to be making a joke. Speak words that are consistent with your nature of righteousness.
See Also: Rhapsody Of Realities Monday 5th
The most effective way to keep your communication gracious at all times is filling your heart and mind with the Word, for out of that abundance, you'll speak. Give greater attention to the Word, and when the need arises, at the time of crisis and tests, only words of wisdom, solution, blessing, and love will come forth from you.
The Bible says, "A good man out of the good treasure of his heart bringeth forth that which is good…for of the abundance of the heart his mouth speaketh" (Luke 6:45). If there's no foolishness, hatred, bitterness, anger or pride in you, they won't come out of your mouth.
Be gracious in your communication. People should enjoy being around you and listening to you, because of your invigorating words of wisdom and grace. Hallelujah!
CONFESSION
My words are filled with grace, and edify my hearers, producing in them the righteousness of God. From the abundance of my heart, I speak life, salvation, health, prosperity and blessings only, in Jesus' Name. Amen.
FURTHER STUDY:
Psalm 19:14; Proverbs 8:7-8; Colossians 4:6
1-YEAR BIBLE READING PLAN: Romans 9:1-29 & Psalms 74-77
2-YEAR BIBLE READING PLAN: Luke 13:22-30 & Judges 12
Please follow and like us: