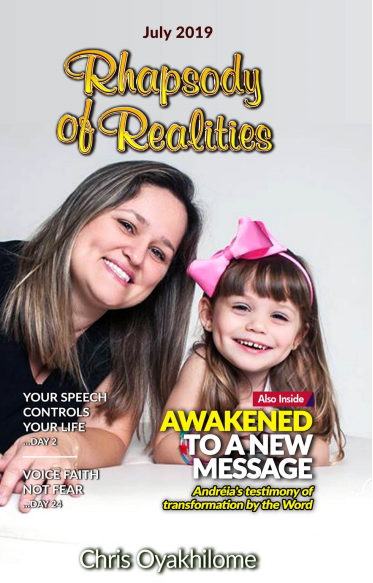 The Way To The Father's Presence
Jesus saith unto him, I am the way, the truth, and the life: no man cometh unto the Father, but by me (John 14:6). The saddest day in human history was when Adam, having sinned against God, was driven away from the presence of God, together with his wife, Eve.
Man had been in fellowship with God, being in God's image and likeness. The Bible says God sent an angel with a flaming sword to stay at the gate of the garden to disallow Adam from re-entering the Garden of Eden.
Suddenly, man (Adam) discovers something: the rich fellowship that he had with God was over. That was the beginning of religion. Man began to do everything he could to get that divine presence again.
All the religions of the world today are seeking the same thing: the lost presence. Man had no way to get back into that presence, until Jesus came. He made a startling statement. He said, "I am the WAY…no one comes to the Father, except by me!" (John 14:6). He's the way to "the lost presence."
This was what Adam needed. This was what Abraham, Moses, the Jewish Priesthood, all needed: the way to the Father's presence! Jesus is that way! "By a new and living way, which he hath consecrated for us, through the veil, that is to say, his flesh" (Hebrews 10:20).
There's no veil, no separation any more between us and the Father; He's brought us into God's presence, and the Bible says, "In His presence is fullness of joy" (Psalm 16:11). There's no joy like what you have in the presence of God. What a glorious life we have in Christ!
If you haven't found your way into His presence, if you're not yet born again, this is your moment! There's no need to wallow in sin, defeat and ignorance any more. There's no enmity between you and God any more. All you have to do is confess the Lordship of Jesus over your life, and your spirit will be recreated to begin an exciting life in His presence for eternity.
PRAYER
Dear Father, I'm forever grateful for your unconditional love, which you've lavished on me, and the awesome privilege of being a bona fide member of your great family. I enjoy the blessings and benefits of my oneness with you, conscious of your glory in my life, in Jesus' Name. Amen.
FURTHER STUDY:
Psalm 16:11; Ephesians 2:18-19; Romans 5:1-2
1 YEAR BIBLE READING PLAN: Acts 20:1-16 & Job 19-21
2 YEAR BIBLE READING PLAN: Luke 7:36-50 & Joshua 5
Please follow and like us: