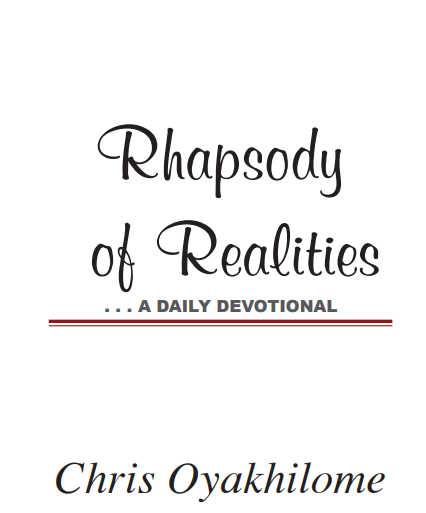 Success In Your Spirit
Keep thy heart with all diligence; for out of it are the issues of life (Proverbs 4:23).
The Word is so important. With the Word, you'll build your life; you'll build your spirit; you'll build real success within you, because success starts first from the human spirit. If you have it inside you, no circumstance in life can take it away from you. But if you don't have it in you, your life will depend on circumstances, and circumstantial success isn't true success.
This has happened to far too many people. Their lives depend on how good things are in their country, in their finances, in their job, in their place of work, etc. And so, you have a lot of people drifting around, looking for some greener pastures. But that shouldn't be you. Success is built into your spirit. You're the seed of Abraham; that means your life's journey should be in one direction only: upward and forward.
Your success is independent of circumstances. That's how God designed it, because He Himself is independent of circumstances. You're born in His image and likeness. The nature He's given you is one of ever-increasing glory and greatness; always making progress. This has to be your mindset; otherwise, you'll be like everyone else whose life is dependent on circumstances; who keeps praying that things will be all right.
But a child of God who understands the Word doesn't live like that; he brings forth success from within. The Bible says from your heart are the issues of life (Proverbs 4:23). The Lord Jesus said in Matthew 12:35, "A good man out of the good treasure of the heart bringeth forth good things…." Success and all the good things of life are in you; bring them forth.
CONFESSION
The greater One lives in me! My spirit is awakened and stirred up to be independent of circumstances, to bring forth good things always, irrespective of the situation around me. The Word of God in my spirit produces wealth, prosperity and success, anytime, anywhere! Hallelujah!
FURTHER STUDY:
Luke 6:45; Joshua 1:8 AMPC
1-YEAR BIBLE READING PLAN: Acts 2:1-21 & 2 Chronicles 5-7
2-YEAR BIBLE READING PLAN: 2 Corinthians 1:12-24 & Ecclesiastes 11-12
Please follow and like us: