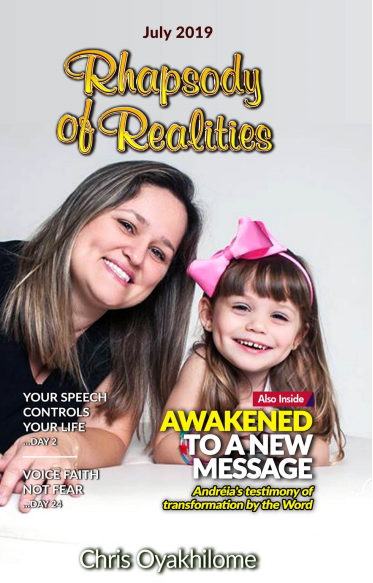 Building His Temple
And I say also unto thee, That thou art Peter, and upon this rock I will build my church; and the gates of hell shall not prevail against it (Matthew 16:18). In the Old Testament, there was the first tabernacle, built by Moses, and later, a second tabernacle that was built by Solomon.
Then there was the third one and this time, Herod built it, and it was a magnificent temple. Coming to the New Testament, the Lord Jesus was the first temple. He said in John 2:19, referring to Himself, "…Destroy this temple, and in three days I will raise it up." The second temple is you, for the Bible says in 1 Corinthians 3:16, "Know ye not that ye are the temple of God…?" Then, the third temple is the Church.
Just as it took Herod, a non-Jew, and the Jews in his day, to build that third magnificent temple, it's taking the "Jews" and "Gentiles" that have come into Christ to build this third temple—the Church. Each one of us is responsible for building this third temple, the present-day Church.
For every new soul you lead to Christ, you're adding another material in the building of this temple; you're beautifying God's house. This is what our sponsorship and distribution of Rhapsody of Realities, and all our other outreaches around the world are about! We're building God's temple. Hallelujah!
This is a job for every one of us; we're co-labourers with the Lord in building His temple: "For we are labourers together with God…" (1 Corinthians 3:9). Take your service in the Gospel to a higher level. Allow no distractions whatsoever. Take your mind away from yourself. Think more about Him, and the expansion, the growth, spread and influence of His Kingdom.
He said in Matthew 6:33, "…seek ye first the kingdom of God, and his righteousness; and all these things shall be added unto you." He already made everything you require for life and godliness available to you (2 Peter 1:3). Therefore, focus all your energies and passion on joining Him to build His Church, touching and transforming lives around the world. Praise God!
CONFESSION
I'm not ashamed of the Gospel of Christ, for it's the power of God unto salvation to everyone that believes. I'm committed to the spread of the Gospel, bringing men out of darkness into the glorious liberty of the sons of God. I'm changing and transforming lives every day, for the glory of Christ. Hallelujah!
FURTHER STUDY:
1 Corinthians 3:9-16; Matthew 28:19
1 YEAR BIBLE READING PLAN: Acts 20:17-38 & Job 22-24
2 YEAR BIBLE READING PLAN: Luke 8:1-10 & Joshua 6
Please follow and like us: