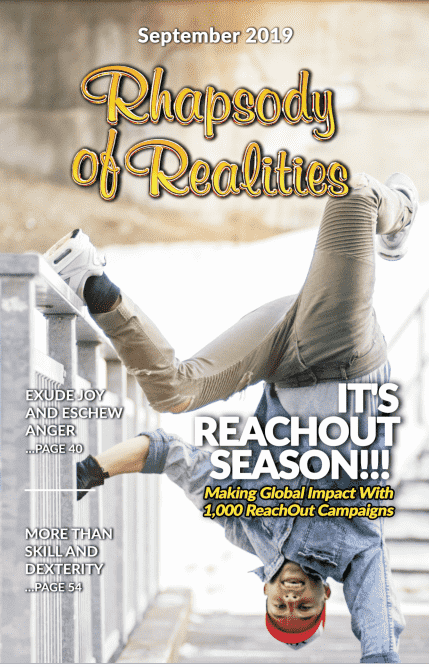 A Life Of Purpose With God
Therefore if any man be in Christ, he is a new creature: old things are passed away; behold, all things are become new (2 Corinthians 5:17). Being born again, even though you still have the same physical body, your spirit has been recreated in the likeness of Christ.
This is what Jesus made possible for us: He gave us His life and nature of righteousness, having taken our place of sin and condemnation on the Cross. Now we have and live a life of purpose in the earth.
The moment you were born again, you were born into a life of purpose with God. You're God's outstretched hand of blessing to your world. It makes no difference what you were, prior to giving your heart to the Lord. It makes no difference that others may have thought you wouldn't amount to anything in life. Today, you're a prince of power with God. Understand, acknowledge, and appreciate your new destiny in Christ.
We read in our opening verse that "…old things are passed away; behold, all things are become new." You've been catapulted to a life of victory, success, prosperity, hope, and assurance. But that's not all. Through you, God wants to bring many others into the same blessed union and fellowship of the Spirit, so their lives can also have meaning and purpose with divinity.
PRAYER
Dear Father, I rejoice for your seal on me, designating me a child of divine destiny, living out and fulfilling your purpose in the earth. I live over and above the natural courses of life, the corruption, evil, and decadence prevalent in this world of darkness, in Jesus' Name. Amen.
FURTHER STUDY:
1 Peter 2:9; Ephesians 2:10 AMPC
1-YEAR BIBLE READING PLAN:
2 Corinthians 11:1-15 & Proverbs 29-31
2-YEAR BIBLE READING PLAN:
Luke 22:24-34 & 1 Samuel 30
Please follow and like us: