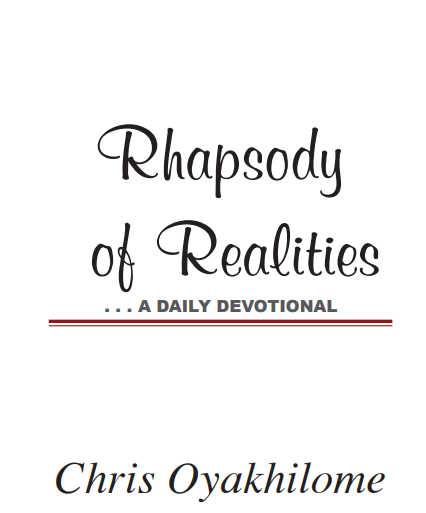 You Radiate His Beauty
Out of Zion, the perfection of beauty, God hath shined (Psalm 50:2). In these prophetic words, Zion refers to the Church, for it is God's dwelling place.
It's revealed in God's Word as the perfection of beauty, from where God shines forth. But King James Version and a few other translations didn't quite render the scripture above correctly. In the original Hebrew, the latter part of the scripture gives a connotation of continuity. It's rendered thus, "Out of Zion, the perfection of beauty, God shines forth"; His glory goes forth.
In Psalm 90:17, we see the passionate cry of Moses, the man of God, as he prays: "…let the beauty of the LORD our God be upon us: and establish thou the work of our hands upon us…." What a prayer! He was talking about that divine aura on you as a child of God that produces excellence; a special beauty.
But thanks be unto God! That prayer has been answered in us. We're His crowning beauty (James 1:18). There's something about your life; you carry the glory of God everywhere you go, and that beauty brings pleasantness, favours, promotion and increase to your life.
Always be mindful that you're dressed with the ornament of God's beauty; drenched in the rains of the Spirit. He sent the prophet Isaiah to tell the children of Israel He'd give them beauty for ashes (Isaiah 61:3); ornaments of beauty.
Instead of allowing circumstances cause you to question the presence of God in your life, learn to see God's beauty. Thank Him for your beautiful life. Never allow circumstances to change who you really are. You're God's beauty, His icon, His express image, and the outshining of His glory. You radiate His splendour. Hallelujah!
CONFESSION
I'm the manifestation of God's glory, His icon, express image, and the out shining of His splendour! I exude the excellence and perfections of divinity, and my life is the testimony of God's wisdom and grace. Hallelujah!
FURTHER STUDY:
Psalm 50:2 AMPC; Hebrews 1:3 AMPC; Ephesians 2:10 AMPC
1 YEAR BIBLE READING PLAN: Hebrews 5:11-6:1-20 Jeremiah 48-49
2 YEAR BIBLE READING PLAN: John 10:11-21 1 Chronicles 6
Please follow and like us: