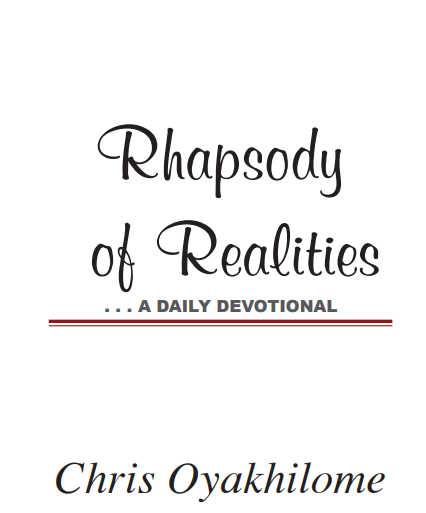 Promises Backed With Supply
Whereby are given unto us exceeding great and precious promises: that by these ye might be partakers of the divine nature, having escaped the corruption that is in the world through lust (2 Peter 1:4). Promises," as used in the verse above is different from its generic definition as a verbal or written commitment or an undertaking to do something.
It's not the same as telling a friend, for example, "I'm going to give you $200,000 tomorrow." In such a case, if, come tomorrow, you couldn't fulfil that promise for whatever reason, you may not be in any trouble with the Law, even though you had given your word to that friend.
On the other hand, if you issued him a cheque of $200,000, dated today, all he'd need would be to present it before the bank, who is under obligation to pay him. In this case, you gave him something much more than a promise. If the cheque you issued him was a dud or worthless cheque, that becomes an offence, punishable by Law. This is because by issuing the cheque, you instructed a financial institution to pay money which you didn't own. Therefore, this promise must be backed by available funds.
That's the type of promise the Apostle Peter was referring to. They aren't "promises" for the future, waiting to be fulfilled; no! They're such that the one who promised can be held liable should anything go wrong. They are promises backed already with the supply, waiting for you to cash them! This is the reason divine health, prosperity, the life of victory, dominion and glory in Christ, and all the blessings of the Gospel aren't "promises" that you should be praying for or expecting to come to pass in your life. Rather, they are present-hour realities, available to you to "cash" and enjoy in the NOW of your life.
Never say, "I'm sick," "I'm broke," "I'm weak," or "I'm afraid"; it's contrary to the God-life and your God-nature to talk like that. Speak the God-language, because you belong to a heavenly pantheon that speaks divine realities. Become more conscious that you were born into God's realm of life, with His nature and character in your spirit, and that you're in a vital union—an inseparable oneness with Him. Glory to His Name forever!
PRAYER
Dear Father, I thank you for making me an associate of the God-kind. I bask in this glorious union, living the triumphant, victorious, successful and glorious life in Christ, in Jesus' Name. Amen.
FURTHER STUDY:
2 Corinthians 1:20 AMPC; 2 Corinthians 7:1 AMPC
1-YEAR BIBLE READING PLAN: Matthew 6:19-7:1-6 & Genesis 20-22
2-YEAR BIBLE READING PLAN : Acts 7:43-53 & Nehemiah 12
Please follow and like us: