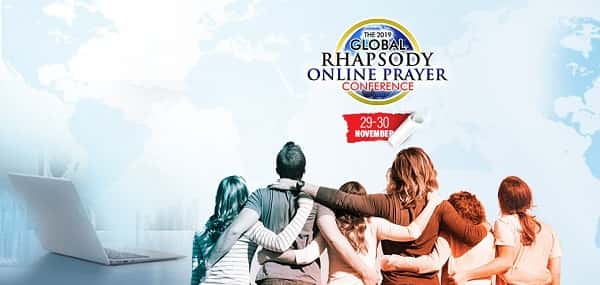 Millions of People Join the Global Rhapsody Online Prayer Conference 2019
Partners with the Messenger Angel converge online to effect changes through fervent prayers.
The 2019 edition of the Rhapsody Online Prayer Conference, which commenced on November 29th, has witnessed tremendous participation in different languages across the globe.
Members of the LoveWorld Nation, Rhapsody of Realities partners including the Translators Network International (TNI), Rhapsody Evangelistic Online Network (REON) and others from every continent in the world have been part of the 48-hour prayer chain, making tremendous power available.
Senior Pastors of the LoveWorld Nation took turns to lead various prayer sessions streamed LIVE on the Rhapsody of Realities mobile app, CLoveWorld, CeFlix and other platforms. Prayers were offered for the nations of the world, missionaries and ministers of the Gospel, children, youth, for the unhindered spread of the Gospel around the world and much more. Something remarkable is happening in the spirit as God's people pray and effect positive changes in the world.
WE'RE NOT DONE YET!!
RELIVE ROPC 2019 THROUGH OUR REBROADCAST AS WE ALSO BRING YOU THE PHENOMENAL IMPACT OF THIS PROGRAMME FROM DIFFERENT NATIONS OF THE WORLD.
STAY TUNED…
Please follow and like us: