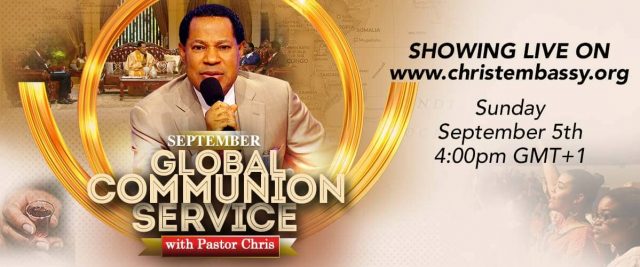 Are you ready to receive the WORD for the Month of September??? Then get set for the September Global Service by 4:00 pm GMT +1 on Sunday 5th September 2021.
Participate live on this platform, through any of our Loveworld Network Stations, CEFLIX, LIVE TV, Ministry Websites, and Mobile Platforms.
It's Day 3 of our 5-day prayer and fasting program in preparation of this month, and as our Man of God instructed, at our prayer times we'll pray fervently in tongues of the Spirit, interceding for the souls of men and the rapid spread of the Gospel around the world. Pray that in this month of September, truth and righteousness will prevail in every nation, destroying fear and deception. Hallelujah.
Please follow and like us: