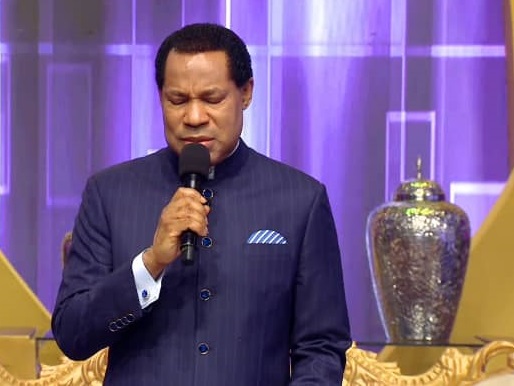 Inspiring testimonies have continued to pour in from different parts of the world from the impact of the special 'Your LoveWorld with Pastor Chris' live broadcast. Tremendous positive changes have been recorded in some major cities amid the Coronavirus pandemic.
Teaching during the fourth session in phase four of the special program,  Pastor Chris, admonished the global congregation on the need to uphold the salvation received from the Lord Jesus Christ. He encouraged God's people, not to bother about those who think they are up to nothing,  assuring the saints that the plans of the devil for the world have been thwarted by their prayers.
The phase four of 'Your LoveWorld with Pastor Chris' continues daily till Thursday, April 30th at 7 pm GMT+1 (2 pm EST). The epochal event is beamed live to a global audience via all  LoveWorld TV Networks and also on various internet platforms.
Please follow and like us: