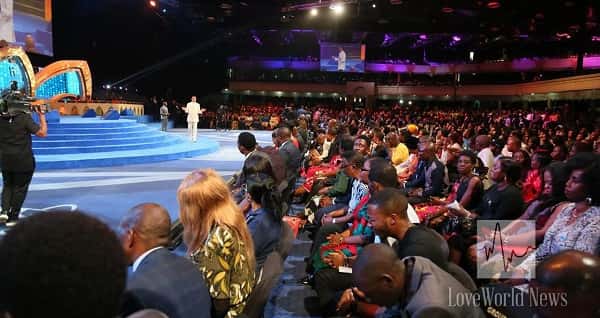 "Strengthened with all might, according to his glorious power, unto all patience and longsuffering with joyfulness;" (Colossians 1:11).
The verse above is part of the prayer of the spirit through the Apostle Paul for the church. And as it is the prayer of the spirit, it means that it has already been answered. It would therefore not be normal to pray, "Lord, strengthen me by your power"; rather, simply say that you are fortified, not with a certain power, but of all power in your inner man. It shows how powerful we are as Christians. We are invigorated with the ability to perform miracles. Blessed be God!
Let's see, if it were the angel Michel, and how it was fortified with all power, one could say: "Lord, it is incredible; it is a great angel", but it is about us – within the Church, you and me. We have been fortified with all power. Which means we're unlimited in what we can do. Nothing is impossible with us; we are invincible.
Even in the face of various trials, temptations and persecution, we are bold and courageous for and with the gospel. There is strength in us to support and prevail against the adversities, and take possession of all the blessings we need from our inner space. We are full of joy, regardless of our physical condition or our environment.
This is the church of Jesus Christ; there is no weakness. It is a glorious church, a church that sings, a triumphant and flourishing church, full of glory, strength and power. Hallelujah!
Please follow and like us: