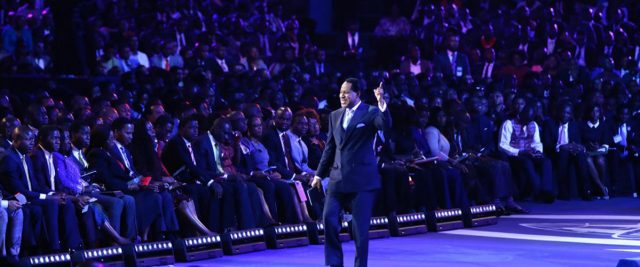 And saviours shall come up on mount Zion to judge the mount of Esau; and the kingdom shall be the LORD's (Obadiah 1:21).
When the Bible says, "saviours shall come up from mount Zion," it brings to mind the words of Jesus that you're the salt of the earth, and the light of the world (Matthew 5:13 & 14). This means that it makes no difference the darkness and problems in the world, you're the hope and the solution that the world needs. The problems and hardship in the world today are your opportunities to shine and manifest the glory of God.
No wonder Jesus said, "Let your light so shine before men, that they may see your good works, and glorify your Father which is in heaven"(Matthew 5:16). He said in John 9:5, "As long as I am in the world, I am the light of the world." Then in Matthew 5:14, He said, "Ye are the light of the world…."That means, like Him, you're a saviour to your world; as long as you're in the world, you're the light of the world. What does light do?
Light gives direction; it describes. You're the one to show the world how to live, what to do, and how to be successful, irrespective of the darkness, because Philippians 2:15 says, "That ye may be blameless and harmless, the sons of God, without rebuke, in the midst of a crooked and perverse nation, among whom ye shine as lights in the world." In John 8:12, Jesus said, "…I am the light of the world: he that followeth me shall not walk in darkness, but shall have the light of life."Then in John 20:21, He said, "…as my Father hath sent me, even so send I you."
The Lord Jesus did His part in obtaining salvation for all men through His vicarious death and glorious resurrection. Now, it's your responsibility to tell others about His saving power. That, really, is the solution to the problems in today's world: the Gospel of Jesus Christ! There's no greater light than the light of His righteousness with which we must light up everyone in our world.
Let the Gospel-fire burn in you, and through you; you're God's hands of love, mercy and compassion to the world. You're the light and hope of the world!
Please follow and like us: