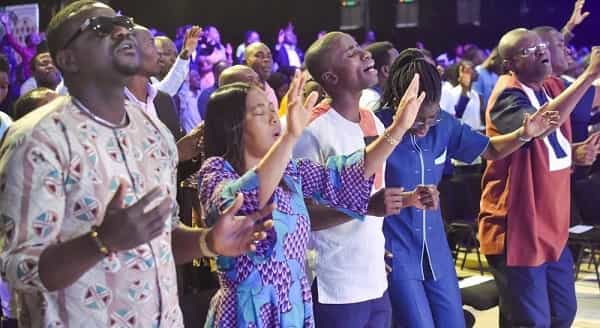 There is one Lord, one faith, one baptism. One God and Father of us all, Who is above all Sovereign over all, pervading all and living in us all (Ephesians 4:6 AMP).
God is sovereign! He knows all things and can do all things! The Bible says heaven is His throne and the earth is His footstool (Acts 7:49). He's the Most High God and His dominion is over all thrones, peoples, and governments. In Daniel 5:21, He's described as the Supreme God who controls all human kingdoms (GNB).
God is big! He's Deity, and you can't miss His sovereignty whenever He talks about Himself: "Mine hand also hath laid the foundation of the earth, and my right hand hath spanned the heavens: When I call unto them, they stand up together" (Isaiah 48:13). Many however, have wondered why God, in His sovereignty, hasn't put an end to all the evil in the world. They wonder why wars and natural disasters still happen, when God in one instant, could simply put an end to them. But those who ask such questions don't understand who God is and how He operates.
Though God is sovereign, He's set principles in place to govern the earth. He's not subject to those principles, but He doesn't violate them either. So, though He created the world, He's not the one running the show, because He already gave man the whole earth to dominate (Genesis 1:28). Man lost this authority to the devil, who subsequently introduced an evil system that put the world in a mess.
But there's now another system in the world headed by the Lord Jesus Christ! This system is made up of us who are born again – associates of the God-kind – through whom God exercises His sovereignty in the earth. Thus, we're God's agents of peace, prosperity, healing and salvation in a dying world. Just as the Lord sent Peter to preach to the Roman centurion and didn't do it himself, He has commissioned us to exercise His sovereignty in our world. He wants to run the world through you!
Please follow and like us: