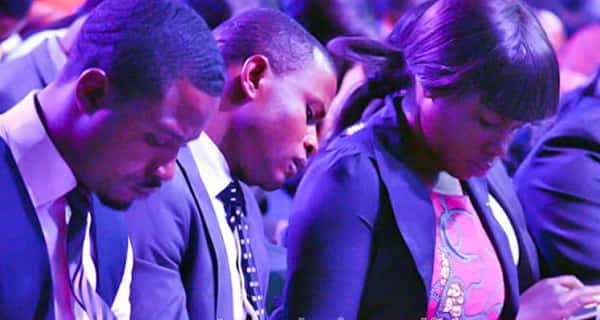 But be ye doers of the word, and not hearers only, deceiving your own selves (James 1:22). The Word of God is for us to live by; it's for doing; it's for us to live out. But some Christians are trying to "obey" the Word, and that's where their problem is because the Word isn't for us to obey.
In the Old Testament, God gave the children of Israel laws, commandments to obey, but they failed. So, He changed the order. He said, "…I will put my law in their inward parts, and write it in their hearts; and will be their God, and they shall be my people" (Jeremiah 31:33). As a result, in the New Testament, you're not called to obey the Word, because you're born of the Word; you're one with the Word. The Word of God is your reflection, a mirror that shows you who you are so that you can know and act accordingly. We hear, study, understand, and meditate on the Word, to act accordingly. 2 Corinthians 3:18 says, "But we all, with open face beholding as in a glass the glory of the Lord, are changed into the same image…." When you look into the Word, you see yourself.
The Word mirrors you. For example, the Word says, "For he hath made him be sin for us, who knew no sin; that we might be made the righteousness of God in him" (2 Corinthians 5:21). That's not for you to "obey"; it's simply showing you who you are: the righteousness of God in Christ Jesus. It, therefore, makes no difference that your senses tell you otherwise; God already showed you who you are; act accordingly. That's doing the Word: accepting, and endorsing God's image of you, and walking in that light. When you look in the mirror of God, which is the Word, you see the glory of God, and that's you! The more you look into the Word, the more you become what you see in the Word; a transformation takes place in your life, from glory to glory.
Please follow and like us: